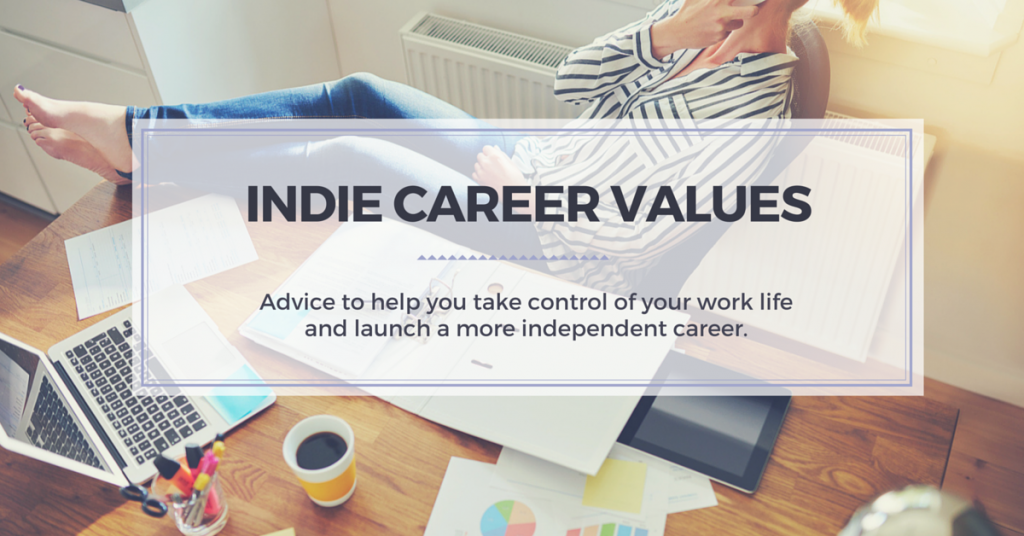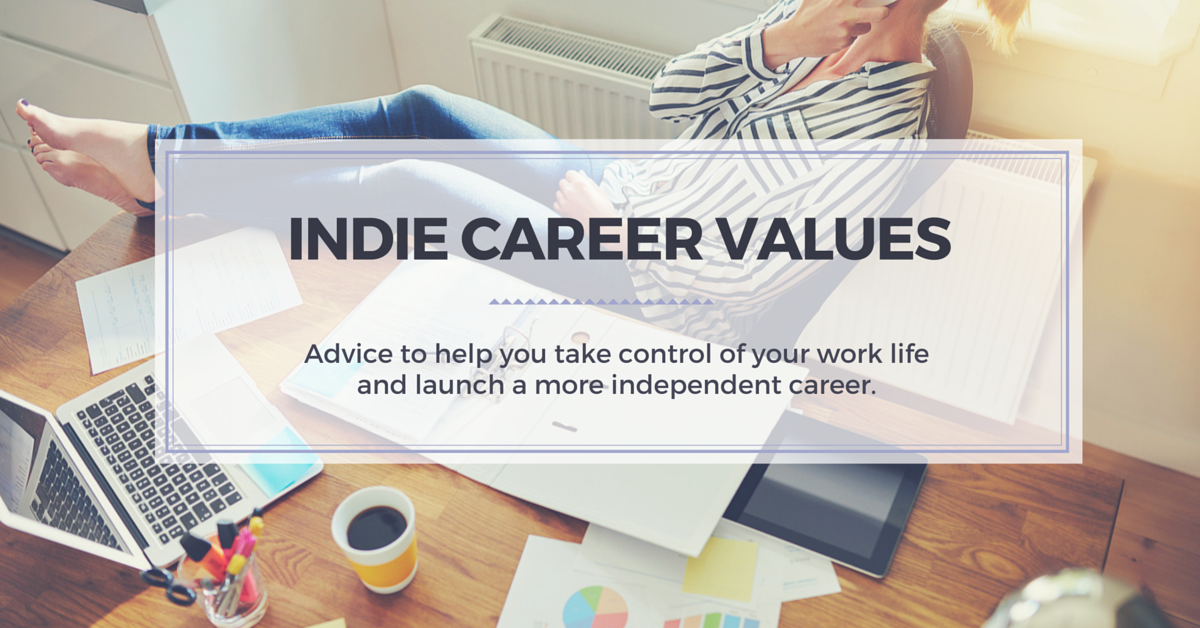 I believe it's important to have values and a mission that fuel your work. So, I put together a list of the eight philosophies that drive Simply Stated Media.
I call these the Indie Career Values, and over the next eight weeks, I'll be releasing an image card that includes a new value each week.
First up, we have one of my favorites.
1. Always Be Curious
Being fascinated with new ideas and open to learning about as many diverse things as possible is how you expand your mind, cultivate creativity and empathy, and discover new opportunities.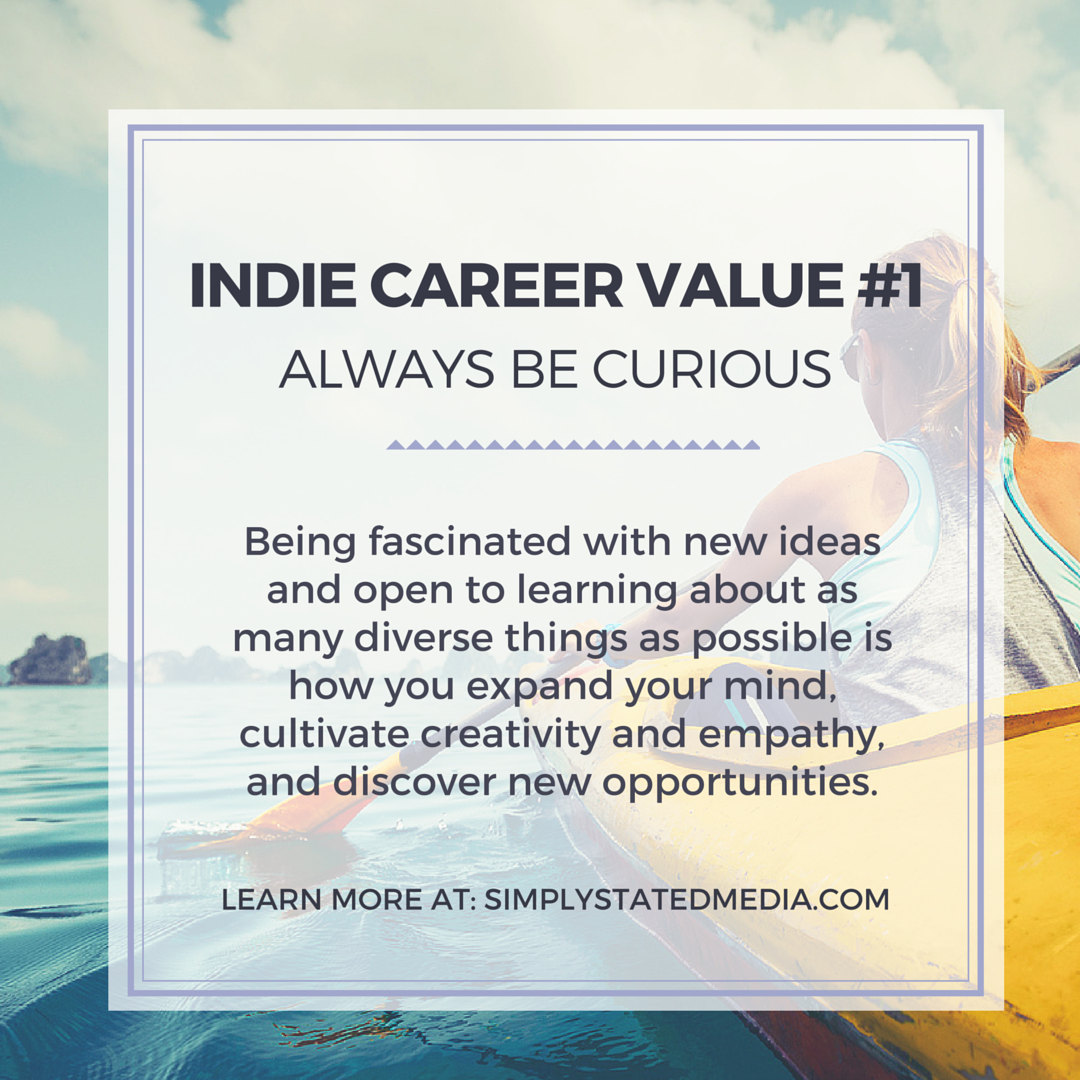 What to learn more about the power of curiosity? Check out these quotes and resources.
"There is ample scientific and common sense evidence to support the benefits of a curious mind." — Benefits of Being Curious, Curious Mind 
"One of the most reliable and overlooked keys to happiness is cultivating and exercising our innate sense of curiosity." — The Power of Curiosity, Experience Life 
"Studies reveal that curiosity leads to more enjoyment and participation in school and higher academic achievement, as well as greater learning, engagement, and performance at work." —  Six Surprising Benefits of Curiosity, Berkeley Education Greater Good
"…curiosity can kick start many of life's greatest sources of meaning in life." — Can Being Curious Make Your Happier?, Huffington Post
"But regaining our sense of curiosity is important to our success…" — 8 Habits of Curious People, Fast Company 
So, I challenge you to be open to new ideas. Get out there and curiously explore the world around you. You never know what you may find.
How are you going to use curiosity to help you find more meaning in your work and life?
---
Ready to Start Your Indie Career?
Find out what it takes to launch your Indie Career by downloading this free starter guide that tells you exactly what an Indie Career is, what you need to do to start yours, and how it can change your life.