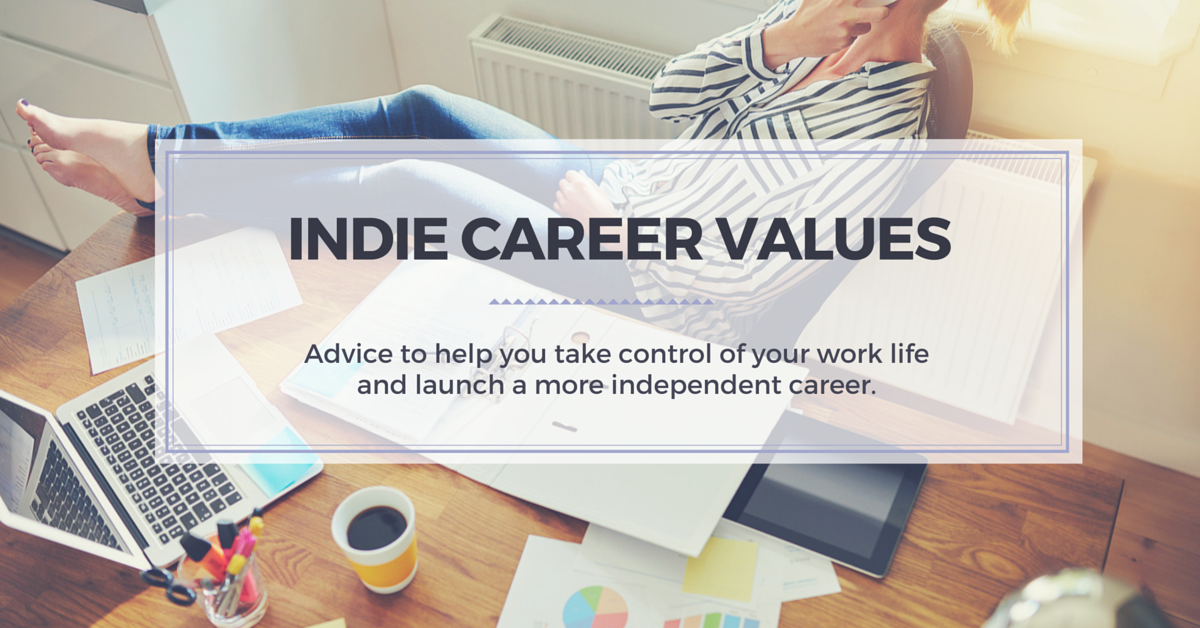 Indie Career Values are statements to remind us that we need to start moving and keep going if we want to accomplish something important and meaningful in our work and life.
Indie Career Value #4 is an excellent reflection of this mission. It reminds us that we can be successful without being perfect, and that progress will always trump perfection.
4. Better Is Better Than Perfect
Trying to be perfect is exhausting and unattainable. Things will never be as perfect as you want them to be. So instead of striving for an unrealistic expectation, just focus on the next iteration being better than today.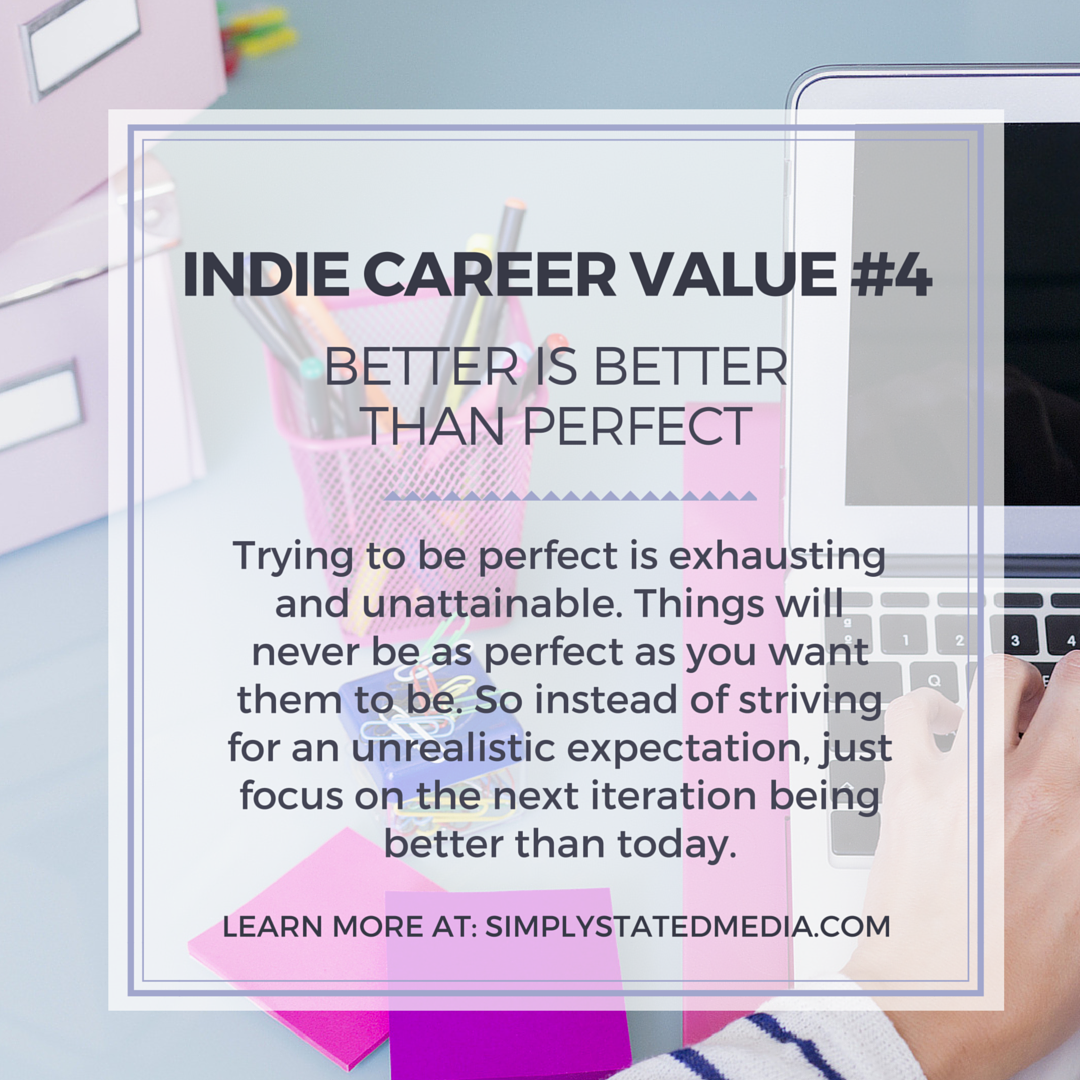 Find out why focusing on being perfect will hold you back instead of helping you get ahead with additional reading in these resources.
"However, as ironic as it might sound, perfectionism at its extreme prevents us from being our best." — Why Being a Perfectionist May Not Be So Perfect, Lifehack.com
"Strive for progress, not perfection." — Unknown
"… the perfectionist attitude also has some downfalls that can seriously hinder both personal and professional growth." — How Perfection Can Ruin Your Business, Entrepreneur.com
"Perfection certainly makes sense when designing an airplane or an office building. But if the search for perfection is leading you to diminishing returns and an avoidance of action, it might be worth taking a different path." — The Problem With Perfection, Harvard Business Review
So as you set out to accomplish a task, mission or project, don't get hung up on waiting for or seeking perfection. Focus on being better. Strive for progress. Keep your eye on the overall goal, and you'll find yourself with results much faster than if you had waited for perfection.
---
Ready to Start Your Indie Career?
Find out what it takes to launch your Indie Career by downloading this free starter guide that tells you exactly what an Indie Career is, what you need to do to start yours, and how it can change your life.