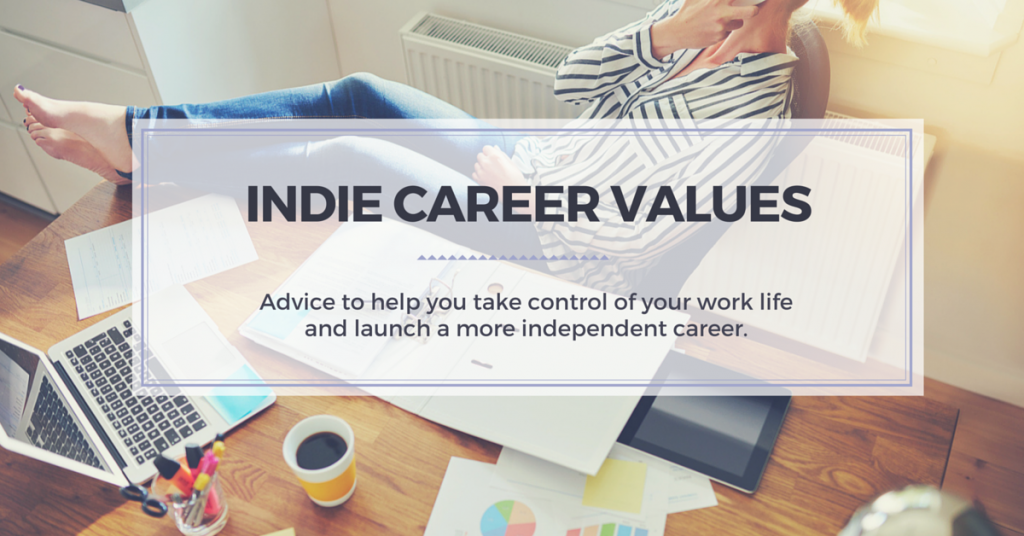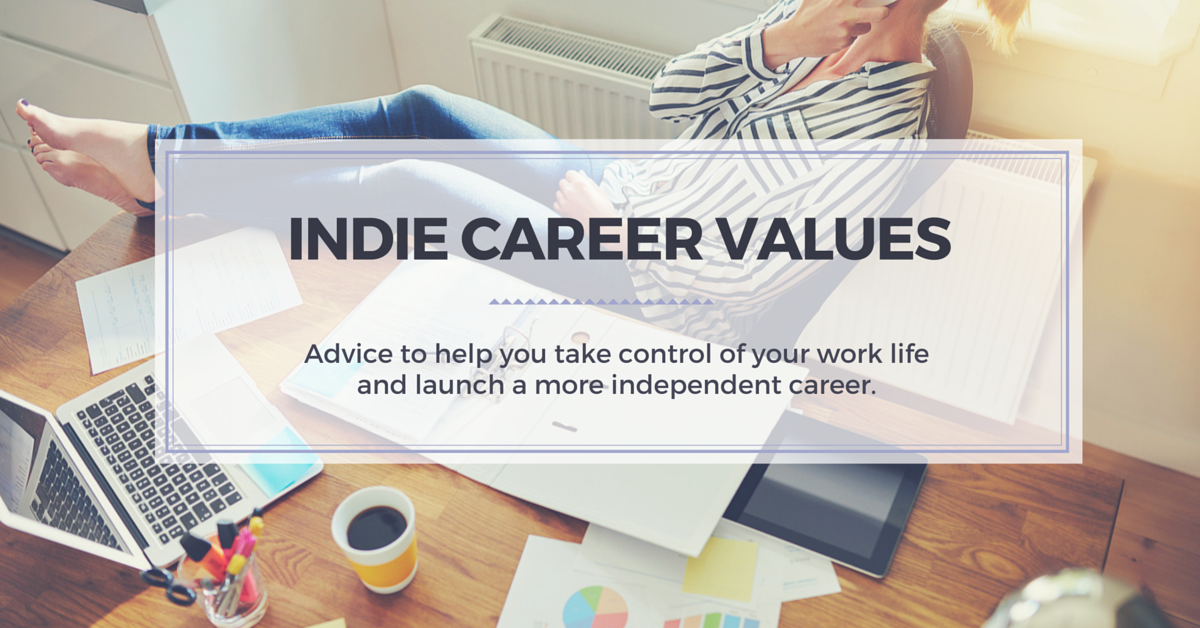 Last week I started releasing image cards that carry the eight Indie Career Values that fuel Simply Stated Media.
We started with one of my favorites, and now we are on to number two.
This value reminds us to stop and enjoy the road as we set out on a new project. Be in the now. Stop wishing your life away, and appreciate your work as it unfolds.
2. Enjoy the Process
It's great to have an end goal, but don't wait until you cross the finish line to feel good about the work you're doing. Enjoy each piece of the process because every step is as important as the last.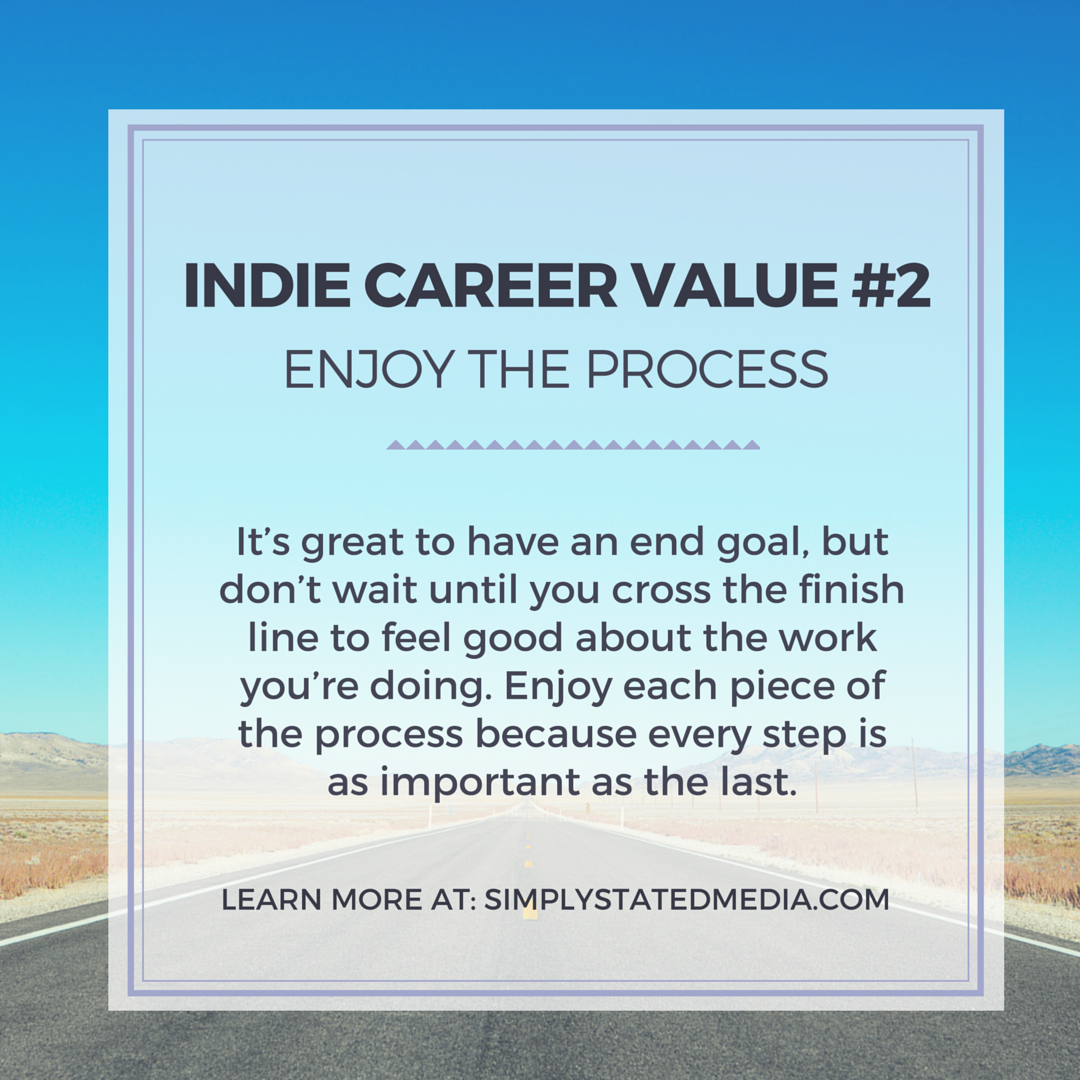 Want to know why I think it's so important to stop and enjoy the process? Check out some of these quotes and resources.
"Enjoying what you do makes you more likely to succeed." — Trusting the Process: 10 Reasons We Should Enjoy the Journey and Stop Worrying About the Outcome, Breaking Muscle
"When you are focused on the outcome and you attach your worth to the outcome, you will find yourself very resistant to trying new things and putting forth your best effort." — How to Focus on the Process Instead of the Outcome, Huffington Post
"Even if hitting that goal doesn't make me as happy as I expect, if I enjoy the process, I'm happy." — How to Be Happy: Enjoy the Process, Gretchen Rubin
"Realize deeply that the present moment is all you have. Make the NOW the primary focus of your life." — The Power of Now, Eckhart Tolle
So the next time you get frustrated during the process, wish it was over, and can't wait until you get to the finish line — I challenge you take a breathe and enjoy what is happening right now.
---
Ready to Start Your Indie Career?
Find out what it takes to launch your Indie Career by downloading this free starter guide that tells you exactly what an Indie Career is, what you need to do to start yours, and how it can change your life.