It's time to do work your way and take control over your career.
Thanks to technology and digital media, you can now advance your career, do more of what you love, and create independent work opportunities by launching an Indie Career.
An Indie Career is a work position that highlights, markets, and manages your unique skills and knowledge so you can create opportunities for yourself. You become less reliant on your job, your boss, and your income structure.
You are able to find professional opportunities, stop searching for work, start receive job offers, and do more of what you love.
So get ready to build your Indie Career.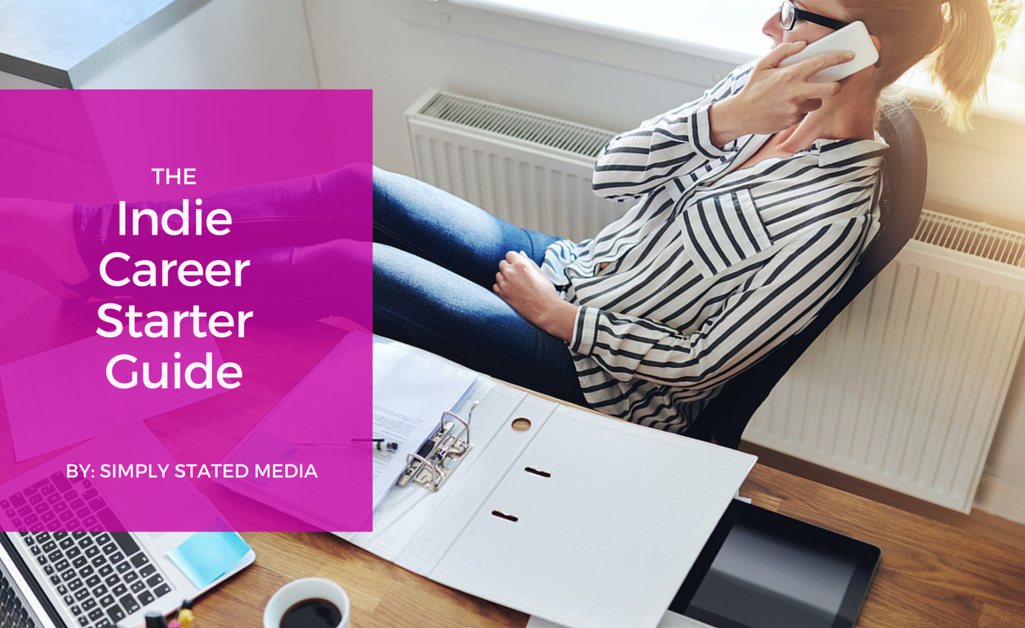 Start your Indie Career using this FREE 30-page guide Starter Guide that explains:
exactly what an Indie Career it and what it can do for your life
the Simply Stated Formula that will help you start your Indie Career
how to find your Indie Career inspiration
how to create your pro digital brand
how to plan your freelancing systems
and three examples of Indiepreneurs who love their Indie Careers
It digs deeper into the foundations of Indie Careers and gives you tips to starting yours. So if you are ready to start living the indie life, get the free guide and get going!