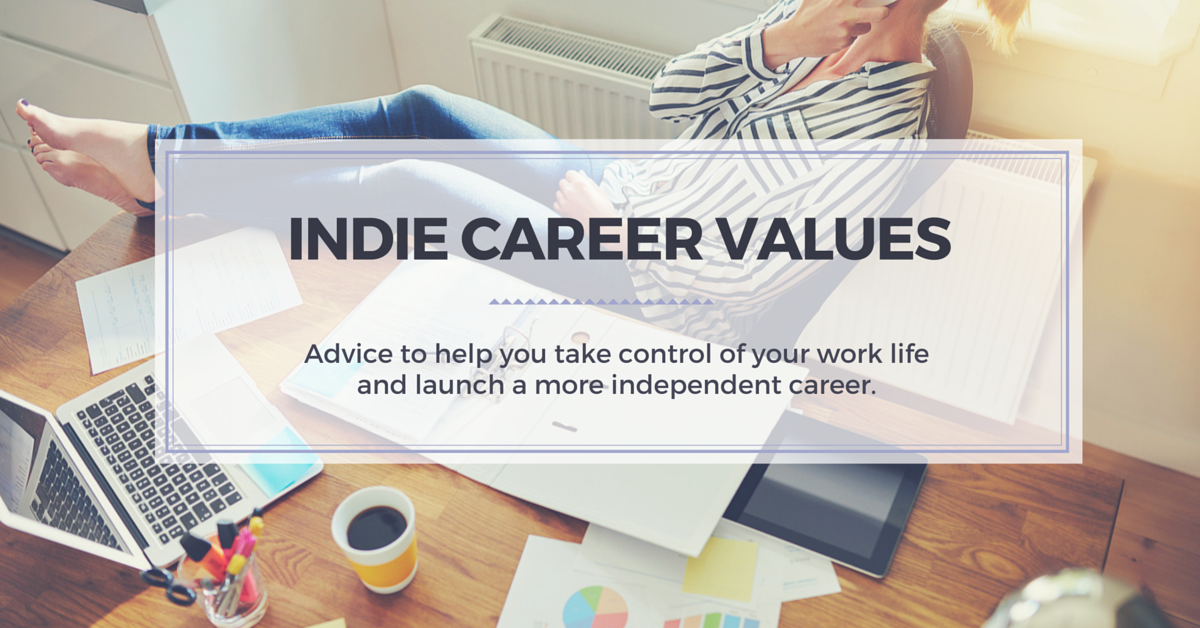 If you have been following along, I've listed two of the values that I believe can help you create a more independent career.
These Indie Career Values can guide you in the direction to take control over your work life and steer you in the direction of more fulfilling work.
We are now at value number three, a special value since it was what lead to the name of Simply Stated Media.
3. Keep It Simple
Over-thinking and over-analyzing can be debilitating. Consider your options, make a decision, and move forward. But don't second guess yourself and get so hung up on the details that you pause, stop, never start, or fail to finish.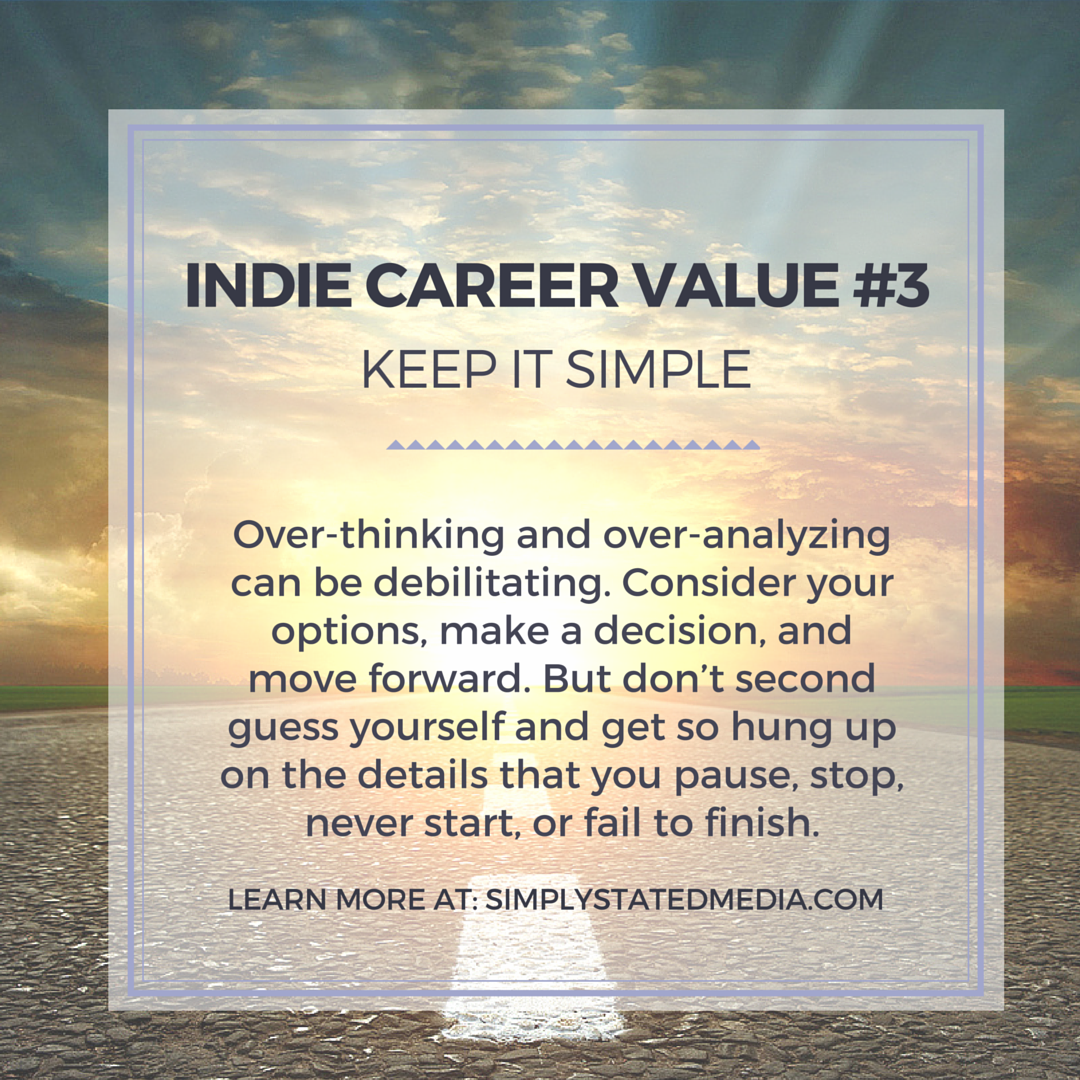 Want to know why I think simplicity is important and over-analyzing should be avoided? Check out these quotes, articles, and resources.
"Simplicity is the ultimate sophistication." — Leonardo da Vinci
"Keep it simple. This is the single most important piece of business advice I've ever been given." — Why The Best Businesses Keep It Simple, Virgin.com
"It's easy to get trapped into thinking that we've got to continually increase the complexity of what we're doing. In fact, complexity only brings chaos." — Keep It Simple, Stupid: Business Lessons from a Pizza Box, Forbes.com
"If you aren't keeping a task simple, straightforward, and to the point, you're probably doing it wrong." — Keep. It. Simple. Stupid., Live Code
Once you cut out the confusion and get on with building something simple, you'll begin to improve and find new possibilities faster than ever before.
---
Ready to Start Your Indie Career?
Find out what it takes to launch your Indie Career by downloading this free starter guide that tells you exactly what an Indie Career is, what you need to do to start yours, and how it can change your life.