The first quarter of the year is over, so I thought it would be fun to look back on the media and resources that had an impact on me during the first part of the year.
Which lead me to another idea, why not publish a list that recaps and recommends what I've been reading, watching, and consuming at the end of each quarter?
So here we have it, the first "Really Good Recommendations" list for Q1 of 2017.
What I Read…
Scrappy Little Nobody, by Anna Kendrick
It may seem weird to read a memoir-style book written by someone who is only in their early 30's, but Anna Kendrick dropped some serious (and hilarious) life knowledge on me in Scrappy Little Nobody.
Kendrick has been in the entertainment business since she was a kid (scoring a Tony nomination at just 13), and in this book, she recounts what it's like to deal with uncertainty about your future, your job, and yourself.
With humor and unabashed candor, she reveals that people who seem to "have it all" face just as much self-doubt as the rest of us. The difference is they learn to get over it and stop caring about what other people think.
Originals, by Adam Grant 
In another book about going against the grain, Adam Grant talks about "How Non-conformists Move the World" in the book Originals.
The powerful thing about this book is not just that it gives permission for you to be different, it also explains how to get people to follow you as you pitch and present unusual, nontraditional ideas.
Originals is a great resource for finding the inspiration, courage, and strategy for infusing more originality into your ideas, work, thoughts, and life.
Born a Crime, by Trevor Noah
You know Trevor Noah as the wise-ass (and usually spot-on) host of The Daily Show. But Noah is so much more than a comic with a quick wit against politics. His new book tells that story.
Noah grew up during the end of apartheid in South Africa. Born to a black mother and a white father, he was, as the title of the book describes, "Born a Crime." It was illegal to have children of mixed races, so Noah had an unusual childhood where he had to spend most of his time in hiding.
But his mother didn't let an obstacle even as big as apartheid stand in their way. This book recounts how she infused Noah with education, self-determination, optimism, and yes, humor to build a bright future out of what most would see as a very dark time.
What I Listened To…
Missing Richard Simmons Podcast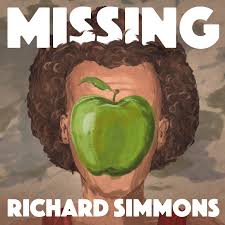 There are two types of people. Those who have an idea of Richard Simmons before listening to Missing Richard Simmons and those who have an idea of Richard Simmons after listening to Missing Richard Simmons.
This podcast is a big reminder that things are never really what they seem. You may think you know who Richard Simmons is, but as it turns out, you have no idea.
This is storytelling at its best as it chronicles the mysterious disappearance of Richard Simmons as a public figure, a story that feels at times, too weird to be true.
The Minimalist Podcast
Cutting stuff out of your life may feel like a negative. But The Minimalist Podcast is here to remind us that we really don't need as much as we think.
The hosts of this podcast are two guys who were successful, but unhappy. They decided to live a life of less and ended up happier than before.
Now, they share tips for how people can do the same. Whether it's ditching things or relationships or feelings — they are all about cutting ties with the things we don't need anymore.
What I Watched…
Tony Robbins: I'm Not Your Guru, Netflix
If you're having trouble getting motivated, you can bring Tony Robbins right into your living room to get your ass in gear. Netflix is now streaming "I'm Not Your Guru," a documentary that chronicles Robbin's famed "A Date With Destiny" workshop.
The documentary shows how Robbins interacts with the group to spark emotions and ideas that inspire people to make real, lasting change. It also offers a look into the world that Robbins lives in and how he prepares to deliver such an emotionally and physically draining live workshop.
If Tony's booming and no-shit attitude can't get your pumped up, I don't know what will.
What I Thought Was Cool…
#EmbraceAmbition Campaign, Tory Burch Foundation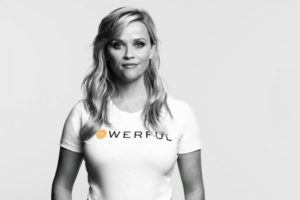 A friend of mine told me about the Tory Burch Foundation, so I was slightly familiar with this organization. Founded by fashion designer, Tory Burch, the foundation is an organization for empowering female entrepreneurship.
But I became more familiar with the organization when I saw them recently launch the #EmbraceAmbition campaign, which featured a bunch of famously driven females (and a few males) encouraging women to "fearlessly pursue your dreams."
It's not just all talk too. The campaign comes with a free Ambition Guidebook that helps people outline a real path to their goals.
Little Girl Loves Robot Water Heater
And to end the list, I present you with this — a little girl who thinks an old water heater is a robot. By far, one of my favorite things.
This little girl thought a broken water heater is a real life robot. It's just not fair how cute it is pic.twitter.com/TLbuKKEEbY

— Ben Tolmachoff (@bentolmachoff) March 27, 2017
—
So there you have it, the first edition of "Really Good Recommendations." These are the things that made an impact on me in the first quarter of 2017. Now, I want to take it over to you.
What books, interviews, movies, articles, events, podcasts, or even tweets made an impact on you over the last three months?
Share it in the comments below.
Don't Miss The Next List
Sign up to get the next release of "Really Good Recommendations"