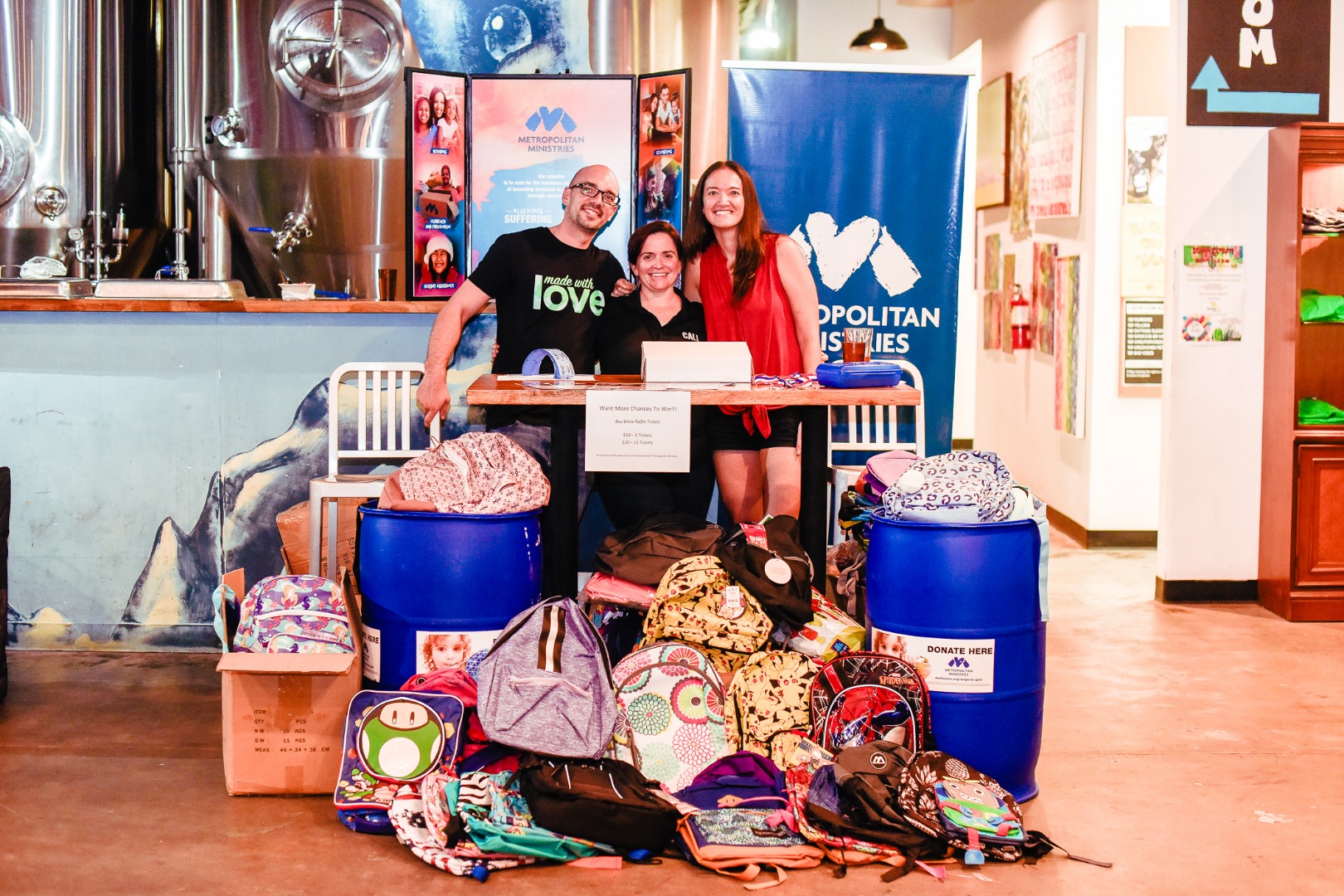 Backpack to School Supply Drive
Simply Stated is proud to host an annual backpack drive to benefit Tampa-based Metropolitan Ministries.
Metropolitan Ministries works to get backpacks, uniforms and school supplies to more than 5,000 children annually. Simply Stated helps them get the supplies they need!
Make an impact. Give a backpack.
We're always looking for partners for our annual event.
If you're interested in sponsoring or donating to the next Buzzed Spelling Bee + Backpack Drive, please contact us to see how you can help us give kids the tools they need to be successful at school!