See what people say about working with Simply Stated Media and founder Raubi Perilli.
---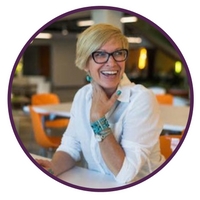 I have the pleasure of working with Raubi in the capacity of regular contributor to the GoDaddy Garage. Raubi continues to come up with fresh, innovative article ideas, and I can always count on her to deliver extremely clean copy on time, every time. She's an editor's dream. -- Andrea Rowland, Copy Editor at GoDaddy
---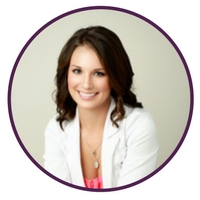 Raubi is a talented and experienced copywriter who is a joy to work with. She possesses great communication skills and always completes projects on time. I would recommend Raubi to anyone looking for a great copywriter who is dependable and flexible. I am looking forward to working with Raubi on future projects! -- Mandy McEwen, Founder, President at Mod Girl Marketing
---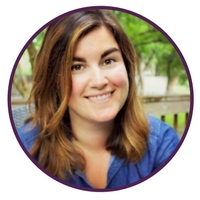 Raubi has done a top-notch job helping us create authoritative, industry-specific content which not only helps convert leads, but has also led to a significant spike in our organic search traffic. She can be counted on to align the content with our goals and takes directions well, but she doesn't just robotically implement what is instructed -- Raubi always goes the extra mile and does what it takes to create truly valuable content. This is often a hard trait to find in someone doing freelance work, which is why I recommend anyone looking to build their brand with content marketing to hire Raubi. -- Kerry Jones, Associate Marketing Director at Fractl
---
Raubi, I just wanted to share a quick note and let you know that we LOVE our new website plan and content for PWR Press. We knew when we planned to launch our new company, you would be the perfect content writer. Your attention to detail and creative approach was perfect. We also continue to get raving reviews from our other agency clients on how happy they are with their website content and email marketing that you helped them with. We look forward to working with you and Simply Stated Media long-term. Thank You! --
Carolynn Smith-Jones, Owner @ Seven Marketing + PR and PWR Press
---
[Raubi's] ability to see and connect both the big picture and the details of the copy was invaluable! It was from seeing the way [she] took the information in the business briefs and connected it with the essence and points in the copy that really helped me better reflect my business.
The copy edits were fantastic -- truly captured the meaning and directly touched the important points of services and values. Additionally, the structural suggestions and focus points were really helpful in streamlining and focusing on the different audiences services. I especially loved the feedback that came in both visual and text format -- as a learning specialist, this was a great way to connect the different ways of understanding! ---
Andrea Todd,
Kindable Learning
---
Raubi exhibits exquisite personalization in the design and revision process (taking a genuine interest in learning about our company, the services we offer, and our vision for a corporate website), and shows great care in how the project gets done and not just that it gets done. This speaks highly of Raubi's character. Raubi is on task and true to her word. She is personable, highly communicative (in both her vision, her consistent correspondence, and the revisions themselves), refreshingly creative, and extremely patient. For these reasons, and Raubi's consummate professionalism, we launched in to phase two of our project without hesitation! --- Julie Devincenzi, The CEO's Right Hand
---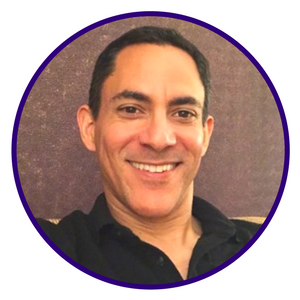 If you're looking for someone to mindlessly execute, Raubi is the wrong candidate. If you're looking for a creative person to infuse your project with heart and soul, Raubi's the perfect candidate. -- Stefan Winkler, Co-Founder of Infinite Nine
---
I was getting ready to update my business positioning and realized that my website didn't match my new brand direction. I worked with Raubi and Simply Stated Media to assess where I was with my site and create a plan for where I wanted to be. The process helped me create a concrete plan with steps for moving forward so I could begin engaging my new target audience while getting more out of the website assets I already had. -- Susan Nieland, Founder of CFO Solutions
---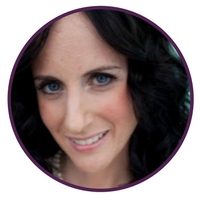 I've gotten so many more opt-ins since Raubi designed my site. Raubi was fantastic to work with. She helped me update my website and the process was as smooth and pain-free as possible. When I saw things I wanted to change, it wasn't very easy for me to communicate what I wanted instead. Nonetheless, Raubi was great at listening and then delivering exactly what I wanted. She delivered ahead of schedule which is always appreciated. I will definitely work with Raubi the next time I need to make a major update to my website.  -- Erica Mesirov, Owner Erica Mesirov Food Coach
---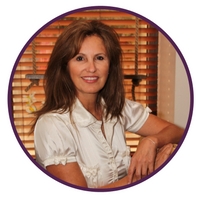 I find Raubi to be very professional, friendly, and extremely helpful. Raubi is articulate and well organized using immaculate systems that she structures in a user friendly manner, for all to participate in bringing her message across, while assuring she provides you with exactly what you asked for and more. Raubi is an absolute pleasure to work with, and to see her creations with your ideas come to life, is an absolute pleasure to watch. -- Yvonne Cloete, Founder of Y Dream
---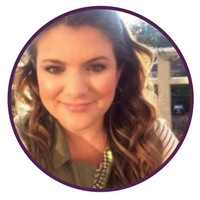 Our company was 20 years old but never had a marketing department or strategy, so when I came into my role I had a lot of work to do. I knew I needed strong content marketing but worried that it would be difficult to find someone who would take the time to truly understand our products and market to write effective content. I was thrilled after my first conversation with Raubi. I knew that I had found a resource who was talented, dedicated, and committed to developing our content strategy. I was immediately impressed at how Raubi threw herself into our world and how quickly she started speaking "our language". Every time Raubi sent over a new piece to review I would find myself saying "she nailed it" and I couldn't believe how perfectly she led our readers through a story while informing and encouraging them to take action.  Raubi is not a resource to our business, she is a partner and provides an service that is invaluable and easily exceeds the investment. -- Brianne Dehlinger, Marking Manager at Spectrio
---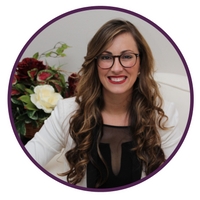 Working with Raubi has been nothing short of an absolute pleasure. Raubi is extremely diligent, detail oriented, prompt, organized, and most importantly pleasant! Raubi is exceptionally experienced with a strong ability to be resourceful in order to complete any task at hand. Raubi has been a blessing to my company and a large contributor to its success! -- Dr. Yvonka De Ridder, CEO and Founder at Loving Life Therapy
---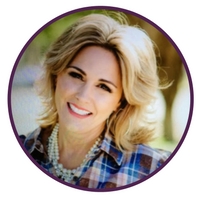 Raubi has been a tremendous resource for me as I set out to establish an online business. Initially, I struggled with the many decisions related to building a website, then I met Raubi, and she made the process EASY! From the design to the launch – Raubi has been outstanding, and I'm so glad I made the decision to work with her! -- Amy Serafini, Principals by Amy
---
I really appreciated Raubi's assistance in developing my idea for a business into a concrete plan. Her expertise in areas of business planning and marketing helped me better visualize my own business concepts and set them into a workable outline. She intuitively understood what I wanted to do! I have more confidence to take the next step in developing my business and will continue to use her services as I move forward. -- Tonya Noren, Women Wellness and the Word
---
Raubi is and was a pleasure to work with. As a copy writer on more of a consulting basis, Raubi was always eager to help with more than asked for. From preparing our catalog, e-mail campaigns and brochures, Raubi helped with all aspects of writing for Key West Aloe and kept our tone and style on point with everything. Raubi is very effective and efficient with her work. At Key West Aloe, we work very fast - paced and sometimes need something in less than 24 hours, and Raubi exceeded beyond expectations. I would highly recommend Raubi and her work to anyone. -- Aria Morgan, Manager of Sales and Marketing at Key West Aloe
---
Besides being a good writer, her ideas are very interesting and pertinent to whatever magazine theme we are dealing with. Her stories were always completed prior to deadline. Her willingness to go after whatever story idea was pitched to her made her an ideal candidate to work with. She never had to be told twice about the gist of a story and always well accomplished what she set out to do. -- Sherris Moreira-Byers, Editor at Views & Voices
---
Raubi is a fanatic return on investment. Every time we spend $1 with her we get AT LEAST $4 back from customers. Best investment I have ever made. -- Peter Visser, Big Mouth Marketing 
---
In addition to being a natural community manager, Raubi is also a gifted writer. The work she's done for the Copypress blog was some of the best and most heartfelt writing I've seen from anyone in the company. -- Jaime Spector, Digital Marketing Manager at SunView Software, Inc.
---
Her work is sharp and she demonstrates quick ability to pick up on subject matter quickly and turn it into a great piece under a tight deadline. I highly endorse Raubi and would work with her again in a heartbeat. -- Alyssa Wennlund, Production Coordinator at Florida Designers Review
---
Her copy is clean, and she's probably generated two thirds of the story ideas I've ended up assigning her. This has been a tremendous help to me as an editor strapped for time and resources. I trust that when she's assigned a story, she'll do it on time and she'll do it well. Because of that, I've never had to worry about calling her when I need a hand. -- Ted Hayes, Editor at Newport This Weekend