It has never been cheaper or easier to build a website and become a powerful publisher who can send original thoughts, ideas, and creations across the world.
Even if you aren't tech-savvy or creative, you can now use simple web publishing tools to build a website or blog in a couple of hours.
This low barrier to entry means you no longer have an excuse for continuing to miss out on these amazing benefits that come with managing your very own web platform.

1. Explore Your Passions
Everyone has unique interests, hobbies, and passions. Maybe it's a love for a sport or a craft, a joy for cooking, or even a fandom for a certain type of literature or genre of movie.
Whatever it is, we all have something that excites and interests us more than most people. We do what we can to connect with that passion and get involved with it as much as we can. But finding an outlet to explore and expand on our passion isn't always easy — unless you have a website.
When you have an online presence or blog related to your passion, you can spend as much time as you want diving into the topic.
You stay close to the passion as you use your website to research and create content, share your opinions, and connect with others.
2. Connect with a Community of Like-Minded People
A niche website or blog is a site focused on a specialized topic. It is usually a sub-section of a more broad topic, such as Italian cooking instead of general cooking or running instead of general fitness.
Because niche websites are narrowly-focused, they attract a specific audience of like-minded people. The website becomes a destination for a community of people who passionately care about the same thing.
When you have a blog, you are able to find others like you, and you can begin to develop a community where you build relationships, collaborate, share ideas, and support each other.
3. Try Out New Products and Receive Free Promotions
Building a website can connect you with other individuals who share your interests. It can also connect you with brands that are related to your interests.
Bloggers who manage websites about a particular industry or niche are often approached by brands and invited to preview and review products.
From sponsorships and paid promotions to brand ambassadorships and public relations, there are a many reasons why a brand may provide a blogger with products. When you have your own website, you can reap the rewards of these opportunities to receive free products and samples (as long as you follow the guidelines of the FTC).
4. Enjoy Great Dinners and Events
Brands around the world send freebies to bloggers when they want to introduce them to their products, but they may also connect with them on a local level.
Bloggers who run food or local review websites are frequently invited to attend tastings at new restaurants, sample new menus, and enjoy media dinners and events.
When you build a website, you become a part of the media. If you build enough authority with your website, local businesses will see you as such and begin offering you media credentials for events.
5. Position Yourself as Authority
Consistently managing a notable and reliable website can build authority for both you and your brand (if you have one associated with your website).
Once you build authority through your site, people will trust your knowledge and opinions. They will begin to reach out to you for advice and refer to you as a source.
This will help you expand your reach even further, present you with speaking engagements, and maybe even expose you to paid opportunities.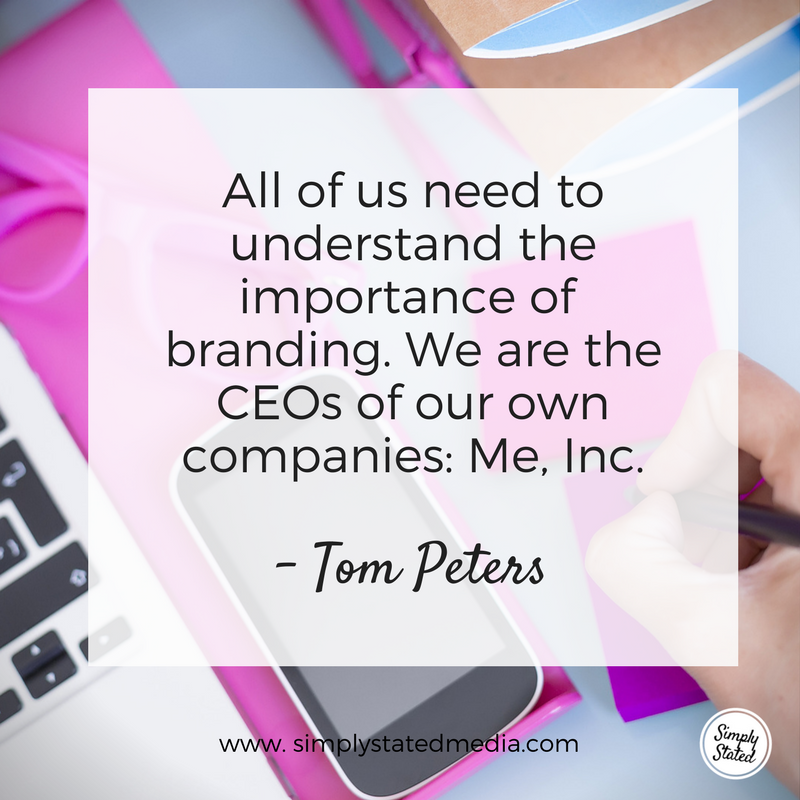 6. Get a New Job
When you build a website that highlights your unique knowledge and skillset or presents you as an authority, it will help you stand out when job hunting.
Individuals who manage their own website have an additional element to add to their resume. They also have a higher chance of being found by a recruiter who is searching for someone with their unique credentials or knowledge.
Your experience and authority are reinforced when they are highlighted on a website that makes you more appealing to hiring managers and recruiters.
7. Propel Your Business and/or Sell Your Work
Building a website can get you noticed by companies that want to hire you, and it can get you noticed by customers and clients who want to do business with you. If you sell products or services, you need to have a website that professionally promotes those products or services.
A website that displays your products or services tells your customers that you are a trustworthy and professional business.
It's not enough to promote your products or services through third-party platforms like Facebook. If you want position your offerings as a legitimate freelance business, you need your own dot-com.
8. Own Your Content and Community
If you share content you create or nurture a community on a third-party platform like Facebook or Tumblr, it's not enough.
You do not own that content or the community. At any minute, the platform can change their settings and policies or even shut down your account and close the connection between you and your audience.
When you build a website you own, you control your content and community. 
It might be easier to post on a third-party site, but it is a short-cut. You are joining someone else's platform and providing content for them. Instead of being a piece of someone else's website, stake ownership, build your own platform, and create content that belongs to you, then use the other sites to draw traffic back to your blog or site.
It's Easier to Build a Website Than You Think
Since it's so easy to set up a website, there is no reason why you shouldn't have one for yourself. Building and managing your own site is something everyone can and should do.
This list is just a small look at the power of building your own platform. The opportunities are endless. 
So, what are you waiting for?
If you are just getting started, check out my Rock It WordPress Training Course that will take you through the process of building, launching and maintaining you website from start to finish.
And, when you launch your site, let me know. Share links to your site in the comments below.