After nine years in the classroom, Lisa Vodola should have been pretty happy.
She finished her Masters of Education and was doing what she loved, working with kids, teaching them to read, and making a difference as a kindergarten teacher.
But even though she was doing meaningful work she enjoyed, Lisa knew something was missing.
She couldn't shake the feeling that this wasn't the life she wanted. She knew she wasn't meant to be bound by the classroom and that she had more to offer both her students and herself.
So, she took a chance, followed her heart, left the classroom, and began creating a life on her terms — because Lisa is an indiepreneur.
Walking Her Own Path
Lisa went the traditional route through most of her teaching career. After receiving her degree, she became a special needs kindergarten teacher as she pursued her Masters in Education from the University of Tampa.
She was on a route that looked pretty similar to other teachers. But while her path may have looked like everyone else's, Lisa knew her journey was different.
"I always knew that one day I would start my own business," she says.
While most of us usually don't think of teaching and entrepreneurship in the same category, Lisa knew she would find a way to merge the two, and she committed herself to finding that intersection.
She spent time exploring her options, looking deep inside of herself, and reflecting on her experiences and education. She researched and brainstormed and talked out all of her ideas.
And like other indiepreneurs, she eventually found the point of opportunity where her experience aligned with entrepreneurship.
"With the knowledge that the business would be in the field of early childhood education, the idea of Preschool Readers came after much time spent reading, researching, journaling, and speaking and talking ideas out with anyone who would listen," Lisa explains.
Preschool Readers was born.
Transitioning from Teacher to Entrepreneur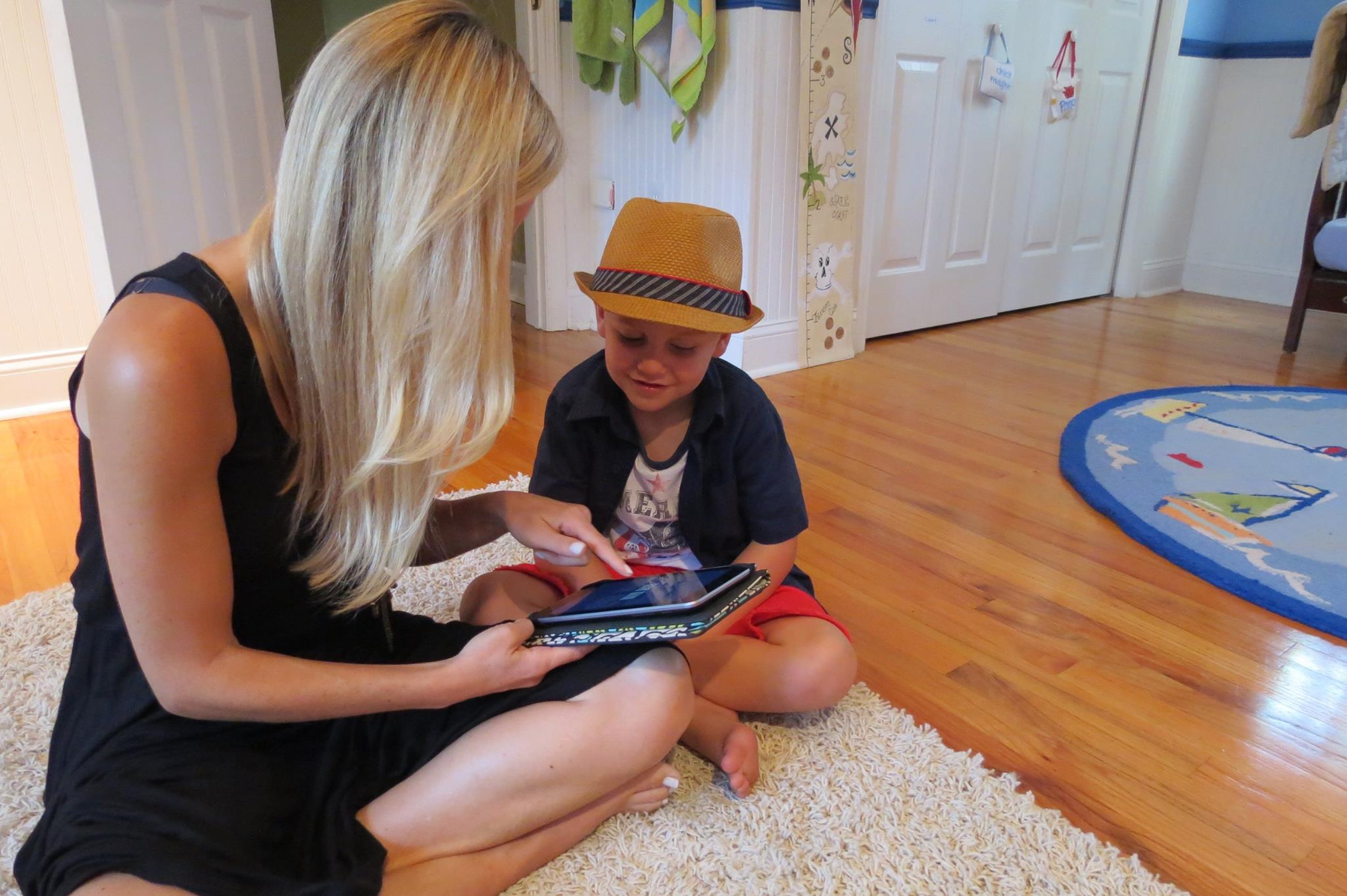 Lisa discovered a way to use her unique knowledge to create a lucrative business that could also make a difference.
She combined her expert knowledge of reading education and her entrepreneurial spirit to create Preschool Readers, a completely new and unique in-home, accelerated reading program. Through Preschool Readers, she could serve clients one-on-one in their homes, instead of working with a classroom full-time.
Preschool Readers would give Lisa what she wanted out of work and life.
She would have more freedom, flexibility, and control of her days, and she could continue to do the work she loved — accelerate the reading process for preschoolers, build their confidence, and provide a solid foundation and love for reading.
But realizing the idea that would turn her into an educational entrepreneur was only the first step. Lisa then had to turn this idea into a reality.
Launching Preschool Readers
Lisa didn't quit her job and jump into Preschool Readers as soon as the idea hit her.
Instead, she built the program, tested her sessions, and began getting clients while still working as a teacher.
This slow and steady approach to building Preschool Readers first as a side job helped Lisa turn her idea into a reality while giving her a few added benefits.
"Fortunately, I was able to start the business on the side while teaching. This made the transition much smoother as I was able to work out some of the kinks before making it my full-­time job. This also made it easier for people in my life to be supportive…they saw it was working," she says.
As Lisa began to build her business, she tapped into the resources around her. She used her network to find her first few clients and then offered incentives for those first clients to bring in referrals.
She also started her online presence that includes an active blog, weekly newsletter, and strong social presence.
---
INDIEPRENEUR SUCCESS TIP
Build a pro online platform to grow your personal brand. A pro digital presence proves your professionalism and commitment to your career or project.
---
She began running run social media campaigns like #BookFaceFriday (where kids make the cover of books look like parts of their body) and #ShelfieDay (where kids take selfies with their book shelves).
And, she did creative outreach programs such as holding reading in the park and building a tiny public library. All of this helped her make a name for herself and her business.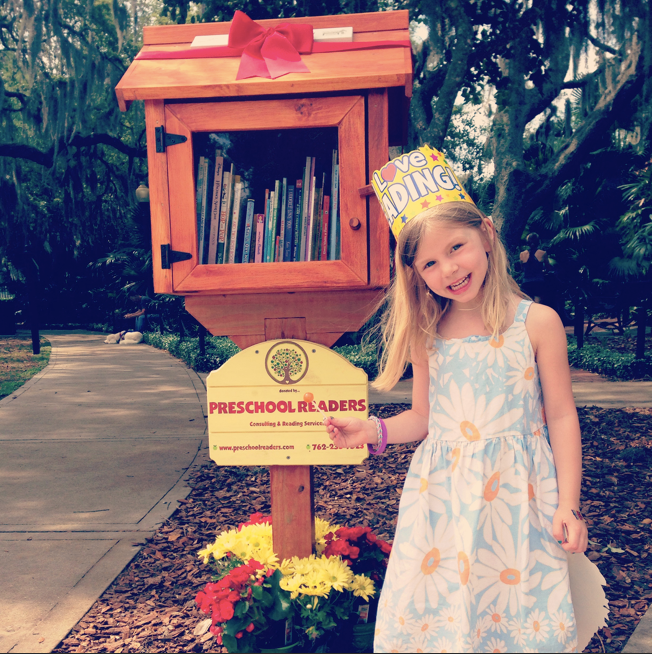 And, her creativity and hard work paid off. As word about Preschool Readers got around, the clients began to flood in.
Lisa was able to leave her teaching job to work on Preschool Readers full-time and then start hiring and training new tutors to fill the demand for her program.
Preschool Readers was alive and flourishing.
The Future of Preschool Readers
As Lisa looks to the next phase of Preschool Readers, she knows the business — which started from her personal knowledge and experience — needs to grow beyond her. So, she has packaged her preschool reading program into a teacher training program.
She now equips other teachers and tutors with the skills to work through her program. This has enabled her to create a team of Preschool Reader Teachers and take on more clients, as now she doesn't need to meet with each client herself.
This expansion has also allowed Lisa to find more freedom in her personal and professional life. 
She is able to regularly travel and work from her hometown in New Jersey (making trips from her home base in Florida) where she can spend more time with her family, and she recently took a month long trip to Paris.
Lisa went searching for a career that could give her the freedom to do what she wants with her time, while making an impact on the reading ability of kids. When she couldn't find a job that fit that criteria, she went out and made one for herself.
And, she's never looked back.
Lessons from Lisa's Success
As I listened to Lisa's story, a few things about her journey stuck out to me. Here are a few details that may help you find your own success.
Listen to Your Gut: Even though Lisa was in a job she enjoyed, she didn't ignore the nagging feeling that she was ready to do more. Listen to and explore those internal feelings even if they are taking you away from something that seems important and fruitful at the moment.
Build a Network and Stay Connected: Lisa's network helped her land her first few clients and gain referrals for more clients. Don't underestimate the power of a strong professional and personal network. Always be building yours and don't be afraid to tap into your network when you have something to promote.
Find Support From Your Community: Lisa says staying connected with other business owners has been very beneficial to her and her business. Remember, you don't have to go at it alone. Use your network to find other business owners you can share ideas and support with.
Take Time For Yourself: Part of Lisa's routine is taking daily walks along Tampa's beautiful Bayshore Blvd. She says this is the time when she has many of her good ideas as it helps clear her head. As you start to build your business, it's important not to get so deep in the work that you forget to come up for air. Remember to stop and take a breath.
Don't Be Shy About Your Business: Lisa is the recipient of the University of Tampa 2015 Young Alumnus Award, recipient of the Tampa Bay Business Journal 2015 Up & Comers Award, and winner of the Tampa Chamber of Commerce 2015 Startup Scholar program. She received these awards because she has a wonderful business, but also because she lets people know about it. Don't be shy about your business. Tell the world. Enter contests. And, always keep your eyes open for opportunities to promote yourself and get more exposure.
A few years ago Lisa looked like most of the other teachers out there. She was doing what she loved and making a difference, but she always knew she could do more. And, now through Preschool Readers, she is doing just that.
What new life will you uncover when you start following your passions and building a side business around your talents?
The Featured Indiepreneur Series
The Featured Indiepreneur Series is here to remind you that you too can create a more independent career and life by leveraging your knowledge, talents, and a powerful digital presence.
Find out what it takes to launch your Indie Career by downloading this Free Starter Guide that tells you exactly what an Indie Career is, what you need to do to start yours, and how it can change your life.

---
Connect with Lisa Vodola and Preschool Readers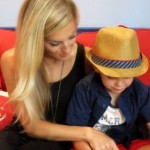 To learn more about Lisa Vodola and Preschool Readers, visit the website PreschoolReaders.com and connect her on YouTube, Facebook, Pinterest, and Instagram. Or if you have a preschooler at home who is learning to read, sign up to get this free sight word game.