A corporate finance office typically isn't where you'd expect to find a great yoga instructor waiting for her chance to connect with the world. But, Erin Motz isn't your typical yoga instructor.
A self-proclaimed "bad yogi," Erin has redefined success and yoga culture by being true to herself, going against the grain, and building a life that is uniquely hers.
When she didn't match the mold of a corporate finance professional or a peaceful zen yogi, she didn't try to fit in. Instead, she focused on who she is and what she loves and built her life around that.
It resulted in a popular yoga brand, a community that is loved by thousands, a move to France, and completely self-controlled life. Erin found a way to be herself and design a life on her terms because she a true indiepreneur.
This is how she did it.
From Office to Yoga Studio to YouTube
At one time, Erin was on a path that looked like a standard road to success. She graduated from college and joined a global investment management firm as a client manager. Erin was in the perfect position to climb the corporate ladder, make a good living, and grow her career at an established and well-respected finance company.
But a life that looked good from the outside was not the life Erin was experiencing on the inside.
She was unhappy with her job and couldn't shake the feeling that it wasn't where she belonged. She knew she wanted to do something that she cared about, something that mattered to her. And, corporate finance wasn't it.
"When I quit, it was out of desperation," she recalls.
Erin left her corporate job and went back to the only work that ever made her happy — teaching yoga.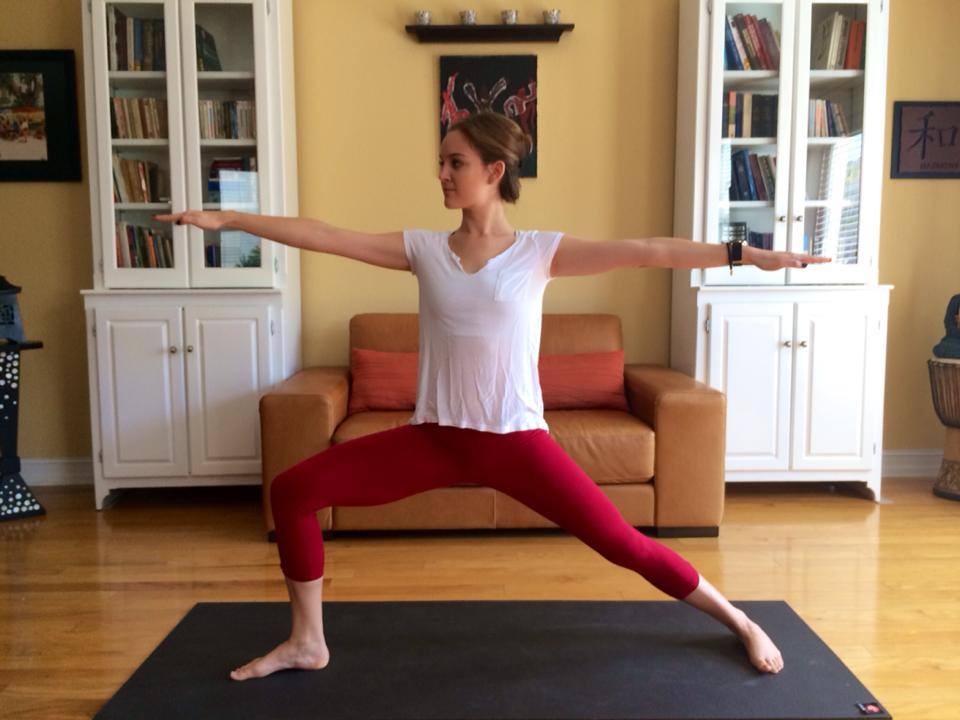 "Yoga is the only thing I ever did that made me interested and excited to go back every time," she says.
Erin started teaching yoga classes — a lot of yoga classes. At one point, she was teaching over 20 classes a week, and she quickly realized that this wasn't the best thing for her future either.
"I thought I was going to teach classes forever, but then I realized, this is not sustainable at all," says Erin.
It was around this time that Erin had an entrepreneur "ah ha" moment. Why teach one class over and over when she could record one class and distribute it over and over?
Erin realized she could put her classes on YouTube, stretch her resources, connect with more people, put time back in her day, and carve out a new business model for her future.
The Yoga Challenge That Launched It All
With the help of her business partner (and future fiancé) Adrien, Erin partnered with DoYouYoga.com and Yoga Trail and started shooting a YouTube yoga challenge series that included 30 unique 15-20-minute yoga classes.
Erin had been teaching yoga since she was 17. She had taught hundreds upon hundreds of classes so the video series didn't seem like it would be too much of a challenge. But when Erin got in front of the camera, she realized it was totally different.
"I'm not an actress. I was really uncomfortable," she says.
So, she did the only thing she could do — be herself.
"There was no other option. I didn't have any on-camera experience. I just went for it," Erin says. "If I tried to act a different way, it wouldn't have been authentic or real at all. I think this was the most natural way for it to go."
In the videos, Erin didn't try to be like other yoga teachers. She didn't worry about trying to fit the yogi guru stereotype. She was just being herself, doing what she loved, and sharing it with other people.
And what resulted from Erin simply being herself in the videos was something special.
Everyone loved it.
The 30-day Yoga Challenge resulted in millions of views and over 100,000 subscribers.
---
INDIEPRENEUR SUCCESS TIP
Promote your talents to find career opportunities. When you highlight and market your unique abilities, you are more likely to receive income opportunities.
---
Erin knew she was on to something. "That was how we knew we had interest. We were able to open people up to yoga that didn't fit the stereotype," she says.
The heart of Bad Yogi was born.
Creating a Brand by Being Herself
Erin and Adrien set out to create a new take on yoga. As their website states, they are "redefining yoga culture, one Bad Yogi at a time."
"It's time to remove the snobbery, pretense, and endless "prerequisites" to fit into this community and that's why we're here. We are yoga's anti-clique," the site explains.
Instead of trying to build a yoga brand that looked like everyone else's, Bad Yogi pulled from Erin's perspective on yoga culture and created a unique brand around it. 
Erin knew she could never fit the mold of a perfect, stereotypical yoga guru, so she created a brand that doesn't expect her students to fit the mold of perfect, stereotypical yoga students.
Through fun and lighthearted videos, blog posts, social media images, training challenges, and programs, Erin encourages her fans to "be good, feel good" and "never apologize for being you."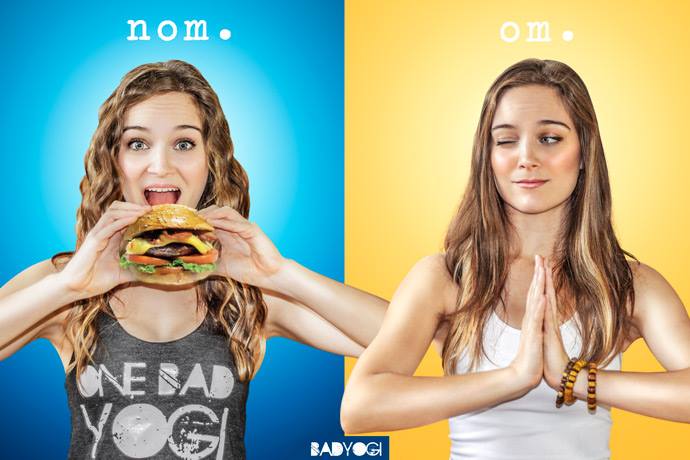 Fans love her authentic realness which has helped Erin earn a loyal following. Her community of Bad Yogis includes over 100,000 people.
This loyal following has allowed Erin to create a sustainable and successful business by selling online classes, courses, and branded clothing. Bad Yogi fully supports Erin and Adrien and has given them an opportunity to live a fulfilling and un-tethered lifestyle and follow their other dreams.
Freedom, France, and the Future
Erin knew her decision to quit her corporate finance job would change her life, but she probably didn't know just how much.
While teaching classes after quitting, she met Adrien who attended one of her classes and would later become her business partner, fellow yoga entrepreneur, and fiancé. She built an amazing brand by being exactly who she is and doing what she loves. And, she recently moved from Florida to France where she and Adrien continue to manage and operate their location-independent business.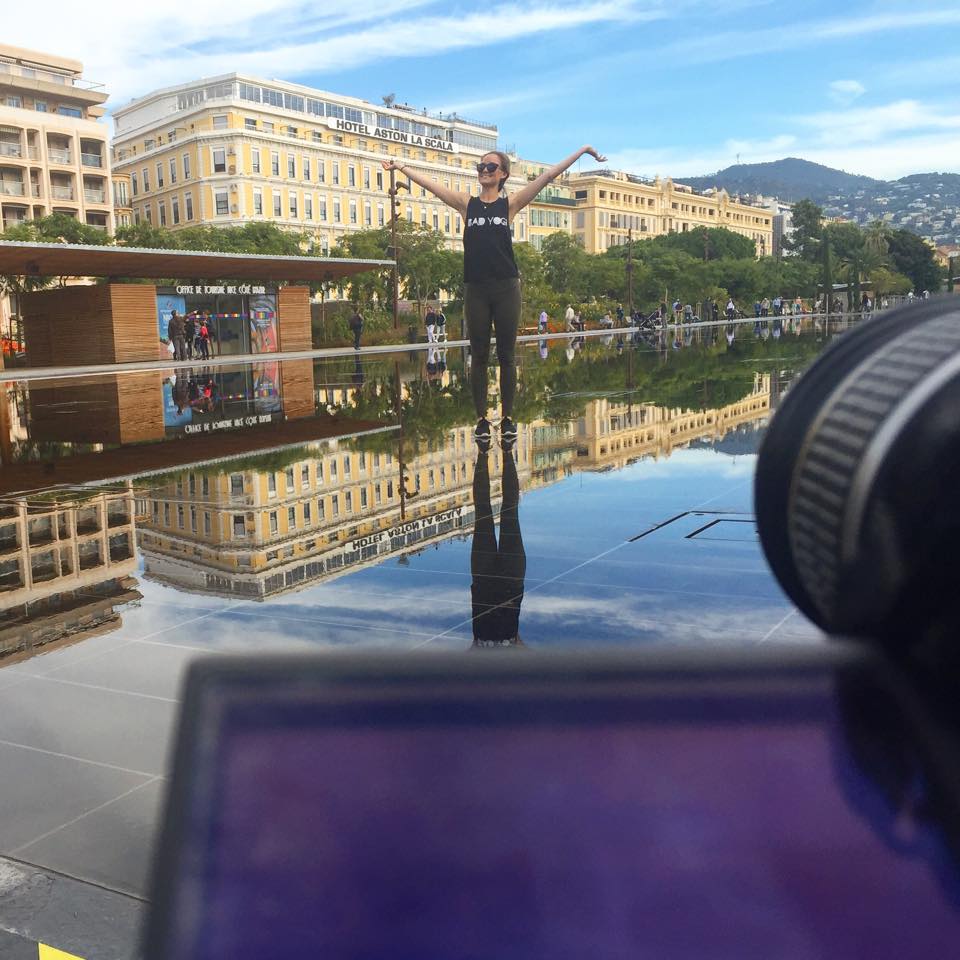 "It changed the whole trajectory of my life," she says.
By following her passion, leveraging her unique talents and skills, and launching her personal brand, Erin has created a fulfilling indie career that provided her with both personal and professional success.
---
"It has taught me so much about myself, about what I'm capable of doing and learning," she says.
And, the move to France hasn't slowed down the progress of Bad Yogi.
The day after Erin and Adrien arrived, they launched a new product. They hit the ground running and are continuing to work hard on providing more value to their following through light-hearted healthy advice, fitness plans, and motivational inspiration (like the wonderful clip below).
Bad Yogi posts weekly videos and blog content focused on forming habits that puts you in the healthiest version of yourself and being you rather than trying to fit into a mold.
Erin knows what the pressure of fitting into a mold is like. First, she tried to fit into the mold of a finance professional, and then into the mold of a yoga guru.
But she found that breaking the mold, being yourself, and focusing on what you do well is the best and most fulfilling way to find real success.
Lessons from Erin's Story
Talking to Erin, a few things stuck out to me as the keys to her success as she became a yoga entrepreneur.
Use Your Authentic Self to Find Your Tribe: Erin was true to her feelings about yoga. While she loved yoga as a practice, she wasn't a big fan of the way it was positioned to be taken so seriously. So even though it went against what many considered to be the right way to do yoga, she did it her way, and that is what lead her to her large, loyal following.
Just Go For It and Get the First One Out of the Way: When you watch Erin on camera, she makes it looks so easy and natural. But she admits that it was difficult when she first started. There were a lot of outtakes and bad footage. You just have to get through it. She says, "I force myself to get the crappy first draft out of the way."
Make Plans: When Erin was just starting out, she was just going day-by-day seeing what worked. But she says this isn't a good way to run a sustainable business. You have to start looking ahead and setting goals and objectives. "Initially, I felt like I could fly by the seat of my pants. But luck only gets you so far. In order to grow, you have to implement. You have a schedule and plan," she says.
Shape Your Business Around What You Really Want: Erin quit her finance job to find a career with more flexibility (no pun intended) and control. But when she started teaching classes, she quickly became trapped by her work again. She thought about opening a studio, but she saw that route would only further physically connect her to her work. When she really thought about the freedom, location-independent lifestyle she wanted, it was easier to see that an online business was the best way to create a business that would match the life she wanted. Make sure the work life you create matches the life you want to live.
See Your Talent as Opportunity: Erin never thought she'd turn her yoga skills into a business. "

I was not an entrepreneur. I didn't have entrepreneurial tendencies," she says. But

when you hear Erin's story, it's clear to see that she always had what it would take to build a business. She just needed someone to help her see it and guide her in the right direction to create it. Adrien helped Erin see her own potential and identify the opportunity in her talent. You are probably like Erin and have talent that can lead to opportunity. Make sure you look for it and surround yourself with people who will help you see it.
Maybe you don't think of yourself as an indiepreneur. Maybe you don't think you have a skill that can lead to an entrepreneurial endeavor. But take it from Erin, keep your eyes open for opportunities to push yourself to a new level in your career.
You never know where it can take you (like France).
The Featured Indiepreneur Series
The Featured Indiepreneur Series is here to remind you that you too can create a more independent career and life by leveraging your knowledge, talents, and a powerful digital presence.
Find out what it takes to launch your Indie Career by downloading this Free Starter Guide that tells you exactly what an Indie Career is, what you need to do to start yours, and how it can change your life.

---
Connect with Erin and Bad Yogi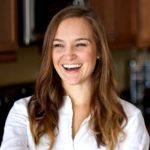 To learn more about Erin Motz and Bad Yogi, visit her website BadYogiOfficial.com, follow her on Facebook and Instagram, and be sure to check out her amazing YouTube Channel. You can also purchase her full classes, courses, and Bad Yogi apparel the office Bad Yogi website.