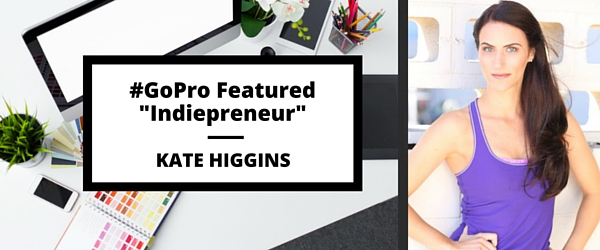 When Kate's boyfriend asked her if she wanted to move over 8,000 miles to the other side of the world to live in Thailand for six months, she was in luck.
She didn't have to count her vacation days. She didn't have to worry about her job or ask for time off. And, she didn't have to say no to a once-in-a-lifetime adventure.
She was able to say yes, pack her bags, and go — because she is an "indiepreneur."
By tapping into her innate talents and interests, building her personal brand, leveraging the power of the internet, and finding smart ways to supplement her income — she has been able to create a self-driven life that gives her personal and professional freedom.
Here's how she does it.
Driving with Intention
I met Kate while leaving a conference in San Diego. In the pouring down rain, she pulled up and quickly jumped out to help me with my bag.
It was surprising to find someone like Kate behind the wheel of an Uber.
Female drivers are a minority of the service that includes almost 75% male drivers, and Kate is a bubbly, friendly, and bright-eyed young woman.
I started her asking questions, as I do with all Uber drivers.
Because many Uber drivers work to support some other passion in their life, I'm always interested in learning about the dream they are chasing while driving.
Even Uber acknowledges and supports this demographic of drivers and recently did a promotion to share the stories of their UberEntrepernuers.
And guess who was featured in the video for San Diego?
Yep, that's Kate!
As I questioned Kate, I learned that she is an UberEnterprenuer who drives to supplement her income as she builds her online business: Fitgevity Solutions.
I found her story to be particularly interesting because it reminded me that starting a business and building an independent life doesn't happen overnight.
To succeed at living a self-driven life, you must be resourceful, search endlessly for opportunities, grab them when you see them, and keep moving forward one day at a time.
Kate knows that. So, I interviewed her to find out where she started, where she is headed, and more importantly — what she has learned along the way.
Finding the Way to Fitgevity
Like most entrepreneurs, Kate didn't end up where she thought she would.
Her business didn't start as a plan for an online business. It started with her passion for fitness and an idea for creating her own line of resistance bands.
Frustrated with the lack of flexibility of regular resistance bands, Kate decided to design her own line of multi-purpose resistance bands along with a complementary work-out program.
The first iteration of Fitgevity was born.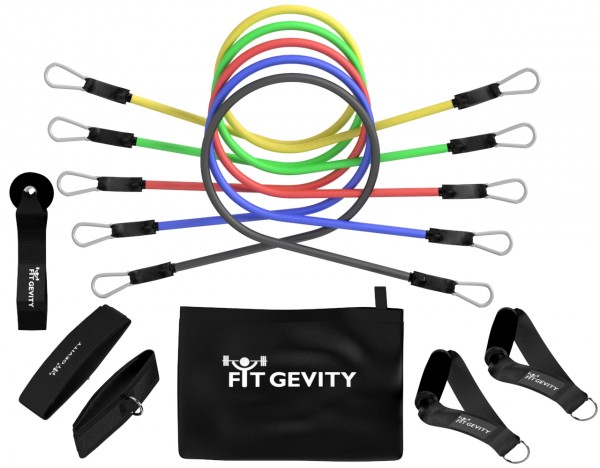 Kate created her product, began selling it online, and started marketing by regularly blogging on her website.
This is where Kate's online business began to take shape.
She began writing everything and anything on the topic of resistance bands.
But writing so much about a niche topic made Kate realize she had more to offer than resistance workout advice.
A former Barre instructor and dancer who once trained with the Minnesota Vikings Cheerleaders, Kate knew a thing or two about fitness and strength training. She wanted to share all of that, not just her knowledge of resistance bands.
So, she decided to extend her brand even further.
Expanding Opportunity
Kate saw how she could leverage her unique knowledge and product to take her business to a new level.
Instead of focusing solely on selling resistance bands, Kate began packaging fitness coaching programs and sharing free resources for resistance band training workouts through her website.
Her site now features dozens of step-by-step workouts along with fit tips, healthy recipes, and even fitness fashion.
She pulled together her expertise, her passion, and her past experience to create a one-stop shop for fitness info. 
And then, her boyfriend asked her to move to Thailand.
Finding Inspiration From Life
When Kate's boyfriend asked her if she wanted to move to Thailand for six months, her life was set up to allow it.
She was growing and managing her online business. She didn't have to ask a boss for time off. And she didn't have to stop working, because she could work from anywhere.
So, she went.
And the trip paid off because while Kate was in Thailand, she had another business epiphany that changed the direction of her business.
As she reflected on her experiences and expertise, she saw a pattern. 
She liked to help people stay in shape, mostly through the use of her resistance bands.
Resistance bands were small, and you could throw them in a bag and work out anywhere.
While in Thailand, she realized how hard it was to regularly work out while traveling.
And this is how she found her niche for her online business.
Kate now offers travel-focused fitness and coaching programs that utilize her resistance bands and work-outs so people can exercise while out of town.

Lessons from Kate's Success
What I love about Kate's story is that it accurately describes the road to becoming more independent.
You don't get to quit your job yesterday, start a business today, and succeed tomorrow.
It takes work. It takes time. And it takes patience.
As I spoke with Kate, she mentioned a few other things that helped her make it through that process.
Participate in Paid Training: Early in her business, Kate joined a digital marketing coaching program, and she explained that it was essential in launching her business. It saved her from wasting time making mistakes and helped her meet a great group of supporters.
Find a Network: The people she met in that program helped her shape her business and hold her accountable on her goals. Going at it alone would have made the process much more difficult.
Don't Focus on Perfect: When Kate was starting out, she felt like everything had to be perfect before she could launch and promote. But she soon realized that she would be paralyzed while waiting for perfection. It was better to get it out there and revise and improve as she went.
Expect an Evolution: Kate's business started in one place and ended up in another. She admits she isn't where she thought she would be, but that she is more excited than ever with the new direction her business has lead her in.
When you start building your business, it's not always a direct, easy road to your goal. You'll need to pivot and improvise as you go.
But if you keep following what feels right and moving forward with vigor and intention, you'll find your way to more success and freedom, just like Kate.
The Featured Indiepreneur Series
The Featured Indiepreneur Series is here to remind you that you too can create a more independent career and life by leveraging your knowledge, talents, and a powerful digital presence.
Find out what it takes to launch your Indie Career by downloading this Free Starter Guide that tells you exactly what an Indie Career is, what you need to do to start yours, and how it can change your life.

---
Connect with Kate and Fitgevity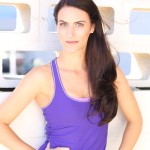 To learn more about Kate and Fitgevity, visit her website FitgevitySolutions.com and follow her on Facebook, Twitter, and Instagram. And check out the Fit Trip section of her website to get more information about her amazing travel fitness coaching program.