When you research how to start a side or freelance business, you are going to find information — a lot of information. Some of the content will be great. Some of it will be awful. And it will always be overwhelming.
There is so much information on the subject of starting a side or freelance business that it can make it harder, instead of easier, to start. 
So, before you get trapped in the giant content-overload of the topic — start right here with the ten truths you need to know before taking the first step toward starting a side business.
1. Starting a Side Business Takes Time
Let's get the first truth right out in the open.
Starting a side or side business is a process, and it's a process that takes time.
There are many programs out there telling you to "Use This Method to Build a Six-Figure Business of Your Dreams in Three Months." But those overnight success plans are setting you up to fail.
When you believe that starting your side business will take only three months, do you know what is going to happen after three months? You probably aren't going to have a six-figure business and you are going to quit.
When you are just starting out, you need to know that starting a side or freelance business takes time. While there are short-cuts — that come from starting with the right resources, mindset, and plan — there are no three-month roads to immediate six-figure success. 
I started my side business in a few months, but I began planting the seeds and laying the groundwork more than seven years before that.
It's going take time to fully support yourself from your side business, but there is good news…
2. You Have the Time to Make It Happen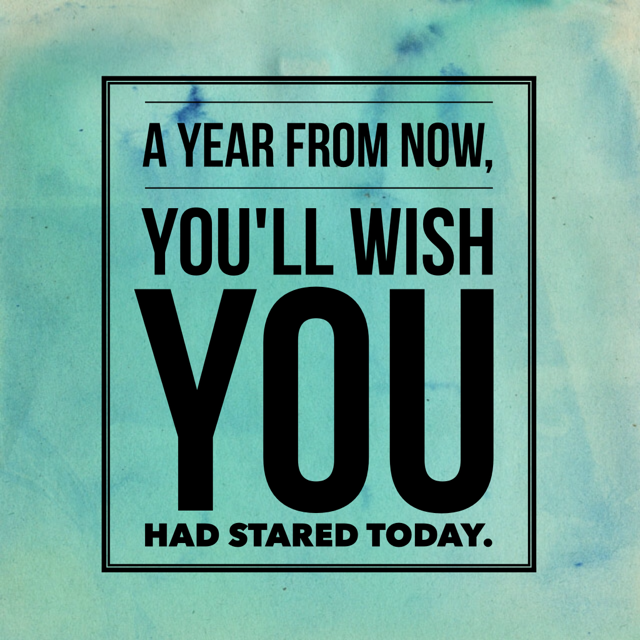 This is one of my favorite quotes because it perfectly captures why you can and should start a side business right now.
Starting a side business is going to take time, but you have the time to do it. 
You don't have to rush into starting a business, quit your job, and force it to happen right away. Instead, you can start now and every day, in little ways, move a step (or an inch) closer to your goal.
It may take you years to get to the point where your side business is fully supporting you. But better late than never.
Now is the time to start taking steps, no matter how small they are. You'll thank yourself for it later.
3. There Are Ways to Supplement Your Income — And You Might Need Them at First
Your side business probably won't support you right away, but that's okay.
You can support yourself through traditional employment like a 9-to-5 or part-time job. Or you can use other "indiepreneur" incomes streams if you want more flexibility in your schedule as you build your business.
Thanks to peer-to-peer sharing and digital platforms, there are many ways to bring in extra income while building a more substantial and sustainable business. 
If you want to start a side or freelance business, be upfront with yourself and realize that while you grow, you may need to support yourself through other means. That's okay, and there are many resources to help you do just that.
[Check out our list of 50+ Resource That Help Freelancers Support Themselves.]
4. At Some Point, It's Going to Be Scary…
But That's a Good Thing
Even if you take the slow road, keep your job for awhile, and slowly grow your business — it's not going to remove all of the fear that comes with the process.
Attempting to start anything on your own is going to take you out of your comfort zone in a major way. 
The biggest difference between successful people and unsuccessful people is their ability to push through when things get difficult.
So get it in your head now — you are going to experience situations that will make you feel uncomfortable, nervous, and uncertain. It gets a lot easier when you accept and understand that those feelings mean you are moving in the right direction
5. You Need to Find a Support Community
One of the things that will make your life easier when times get tough is a support group.
As soon as you decide to start your side business, find a network or community of people who are going through the same thing as you.
Having a community of people to bounce ideas off of, ask questions, and share both the good and bad things happening along your journey will be vital to your success.
Join online networks by searching on Facebook or LinkedIn for groups. Also, look for people in your area that you can meet with in person.
6. You Need to Find One or Two —
But Only One or Two — Mentors
As mentioned earlier, the amount of information on the topic of freelancing is deep. There are many thought leaders and online coaches who will advise you on how to build your business.
Many of these online coaches, consultants, and guides are great. They will save you time and speed up your progress.
But online advice can also slow you down to the point that you come to a screeching halt.
When you follow and take advice from multiple mentors and resources, the information will become overwhelming. You will be pulled in too many directions and you will take on too much at one time.
Instead of finding and following multiple thought leaders, find one or two mentors or programs that most closely provide what you need. Then, follow through with their plans before moving onto a new program or thought leader. 
Starting your side business is all about follow through, and when you switch your plans, change your course, and fail to reach your set goals — you fall behind.
So, create one goal, find a mentor who will help you reach that goal, then reassess before you take on the advice of multiple people at the same time.
7. It Pays to Invest in Yourself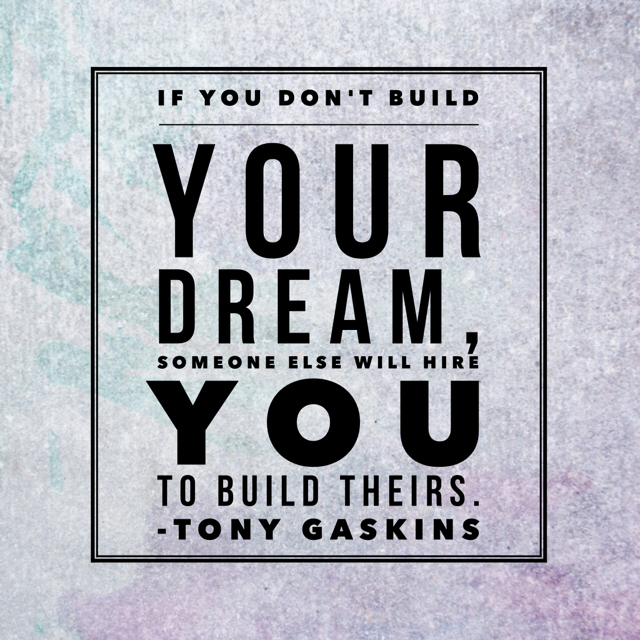 As you come across online mentors and training programs, use their free content to feel them out and see if their vibe and information matches what you are looking for.
But don't think that you will get everything you need for free.
The internet is full of free information. You can find answers to all of your questions. But you will find all of that information so much faster when you pay for it. 
Don't be afraid to invest in information that is packaged and organized in a program. You will save yourself valuable time, avoid making mistakes, and succeed faster when you invest in educating and supporting yourself.
8. You Are Your Most Important Asset
And, why is is so important to invest in yourself?
Because when you build a side or freelance business — you are your most important asset. Treat yourself as such. 
Arm yourself with tools, training, and resources that will help you do more with your talent and skill.
And, make sure to show off that talent and skill.  Do not hide behind your business. Put yourself front and center.
When you build a side or freelance business, you need to accept that you are the most important piece of the business. You make the business unique and special. 
So build and promote a strong personal digital brand to make potential clients and customers see why they need to work with you.
9. If You Want to Do It, You Will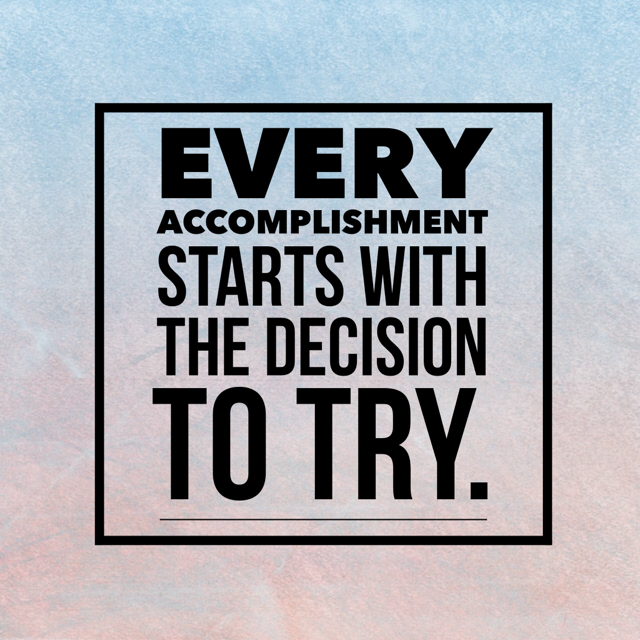 Here's the deal.
You know how to do something that other people either:
A.) don't know how to do, don't want to do, and will pay you to do it for them
B.) don't know how to do, and want to learn how to do so they will pay you to teach them
You have a valuable talent that you can monetize.
Don't sell yourself short by negating your talent or minimizing your abilities. 
It's easy to forget that not everyone knows what you know or can do what you can do.
When you start working with clients, you'll see that you have way more to offer than you realize at first. So, don't waste time or effort on doubting yourself when you get started.
Believing in yourself and your abilities will be the fastest way to succeed.
10. You'll Get More Out of Your Side Business Than Just Money
I saved the best truth for last.
If you are starting a side or freelance business just to make some extra income — I have some exciting news.
You are going to get so much more out of your side business than money.
Working toward something that is yours — whether you take it slow or launch quickly — will reward you more than money ever could.
Creating, growing, and managing side work — even if it doesn't grow into a full-fledged business — will give you a sense of purpose, worth, and enjoyment that is invaluable. 
Challenging yourself to take on this plan will be an exciting adventure that you will learn from, enjoy, and appreciate more than you can realize at the beginning.
So, if you have even the slightest inkling that starting a side or freelance business might be right for you, I encourage you to explore it.
You have nothing to lose and everything to gain.
Want to learn more about creating an independent career?
Learn more about how you can create an independent career and life by leveraging your knowledge, talents, and a powerful digital brand. Find out what it takes to launch your Indie Career by downloading this free starter guide that tells you exactly what an Indie Career is, what you need to do to start yours, and how it can change your life.