My guess is that you read the title of this post and immediately thought, "Whoa, whoa, whoa. Why would an entrepreneur go back to working for an organization to find more freedom?"
That's a great question — a valid question — and in this post, I'll answer it as I introduce you to Pamela Wilson.
But first, let's get one thing straight. Despite what the title of this post says, don't be mistaken. Pamela Wilson was and still is a 100% authentic entrepreneur.
While seven months pregnant, she started her first business, a design service company that she ran successfully for 18 years. After that, she started a second business, a marketing consulting company that gave her even more opportunity than the first.
For two decades, Pamela lived the life of a self-employed business owner. She had a dream work life, and she couldn't imagine it any other way.
That was until a company came calling on her to offer her a full-time position. And, as unlikely as it sounds, Pamela knew she couldn't pass it up — because at her core, Pamela is also an indiepreneur.
Establishing the Life of an Entrepreneur
Like most of the self-employed workforce, Pamela didn't start her career working for herself.
For five years, she worked as a graphic designer at an established marketing company. During that time, she got married and was relatively content with her position until a life-changing moment. When Pamela found out she was going to have a baby, she realized her full-time work schedule wouldn't give her the flexibility she wanted in her life as a mother.
"I was trying to imagine what the future was going to be like if I continued to work full-time for someone else. I didn't like the way the picture looked for the life of my child," she explains.
"I wanted to be in a situation where I could have more control over my time."
So at seven months pregnant and with a belly that was almost too big to fit under her drafting table (her words, not mine), Pamela launched her graphic design business, Zurek Design.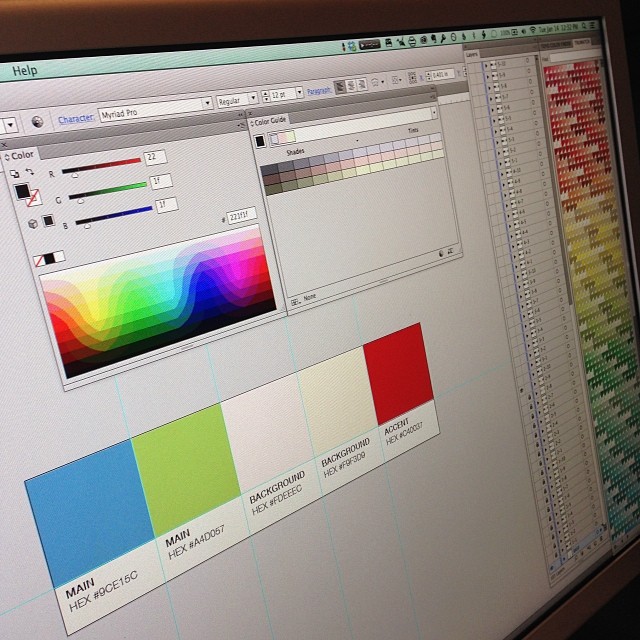 Pamela spent the next 18 years (yes 18 YEARS) running her home-based business, doing beautiful design work, and offering marketing consulting — until she hit a wall.
"I started to get kind of antsy. I was doing the same thing for a really long time. There was't enough challenge to keep me engaged and interested," she says.
So in true indiepreneur nature, Pamela sought out to try something new.
She went looking for a new challenge, stumbled upon an online class called Teaching Sells, signed up, and set the wheels in motion to change the entire future of her career.
Turning Zurek Design into
Big Brand System
Teaching Sells gave Pamela both the skills and the encouragement to start a new business.
This business, unlike Zurek Design which focused on providing services, would be focused on providing education and consulting. Through online training programs, the business would share Pamela's expertise on marketing, branding, and design to those who couldn't afford to hire her one-on-one.
Big Brand System was born.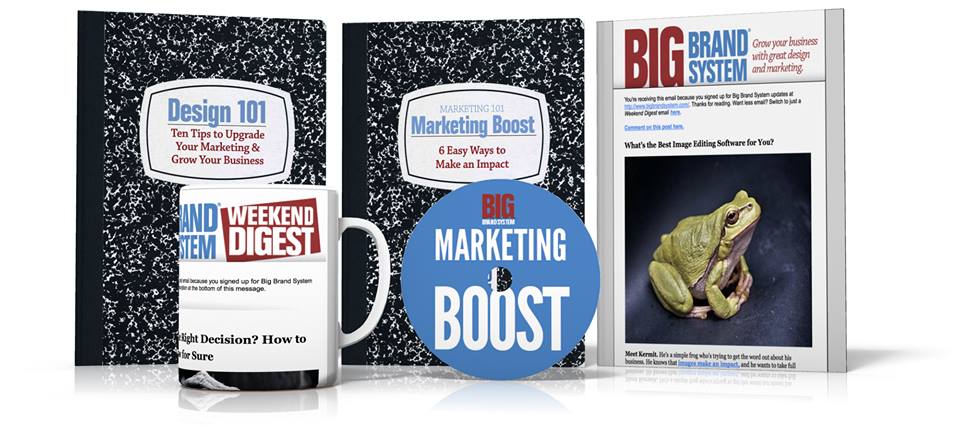 But starting Big Brand System and shutting down Zurek Design wasn't something that happened overnight.
"It was not like flipping a switch. It took like three years of building up the one thing and scaling back the other," she explains. 
Growing Big Brand System took time, and it required Pamela to call on her network and step out of her comfort zone.
While Pamela was an expert in design and marketing, she had never done much in the way of writing. "It was something I left to the 'experts.' I didn't identify myself as a writer," she says.
But Pamela knew that writing was the way to expand her reach, build her audience, and grow Big Brand System.
INDIEPRENEUR SUCCESS TIP
Use content to share what you know, attract attention, build your authority, and grow your online presence.
So, she pushed herself to go for it.
She realized, "I have something to offer. It may be imperfect, but it has value."  
Pamela started writing newsletters, training materials, and most importantly — guest posts for other blogs
She reached out to her network which included the team behind Teaching Sells. Pamela had been active in their community, regularly providing help for the students and connecting with the teachers, so the team had no problem giving her a chance at writing a guest post for their blog.
Which lead to Pamela publishing her first post on the Copyblogger blog.
Connecting the Dots of Her Network
Copyblogger, the team that created Teaching Sells, published Pamela's first guest post on their blog (it's been republished and updated here if you want to check it out.). Then, they published her next post and the next post, until they eventually asked her to be a monthly contributor.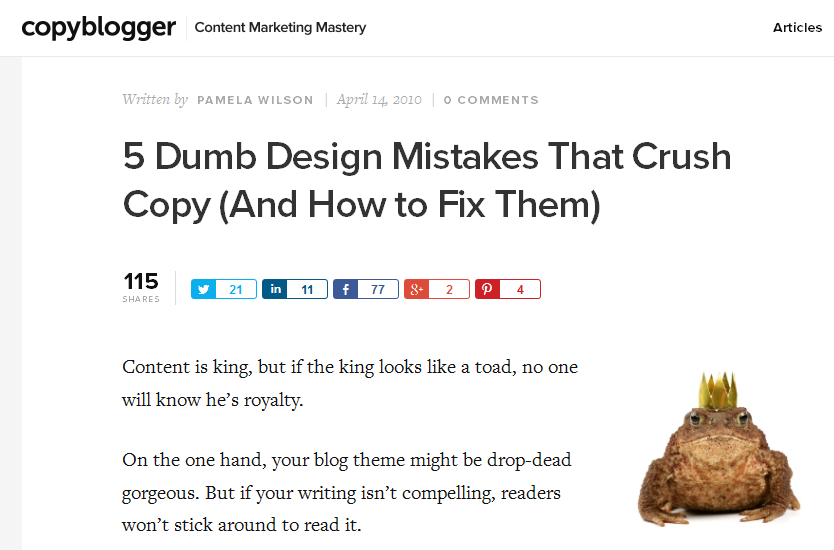 Because Copyblogger had a large, loyal readership, this exposure helped Pamela make a name for herself, build a following for Big Brand System, land guest posting gigs on other popular blogs, and start to feel like a real writer.
The exposure allowed her to build her authority and clout as a marketing writer. 
She leveraged her newfound talent and expertise to help Copyblogger in other ways. She began creating more content and helping on bigger projects. The Copyblogger team eventually trusted and valued Pamela's expertise and knowledge so much that they invited her to speak at their first branded conference.
Little did Pamela know, they had even more in store for her. 
After the conference, Brian Clark, founder and partner of the Copyblogger Media team approached Pamela and gave her an offer that was in Pamela's words, "impossible to refuse."
He invited her to join their company as a full-time staff member.
For Pamela this was both an amazing and a difficult decision. On one hand, she couldn't imagine going back to traditional employment. But on the other hand, Copyblogger was an organization she admired and respected. She was excited about the work they were doing and even more enthusiastic about their upcoming projects.
Then, Brian said something about the opportunity that really resonated with her. "He basically said… 'There are a lot of things you could do, and you can kind of make your own job,' " Pamela recalls.
And that is what Pamela needed to hear to realize that going back to a 9-to-5 didn't mean she would have to give up the independence and freedom she had by being an entrepreneur. 
She took the job.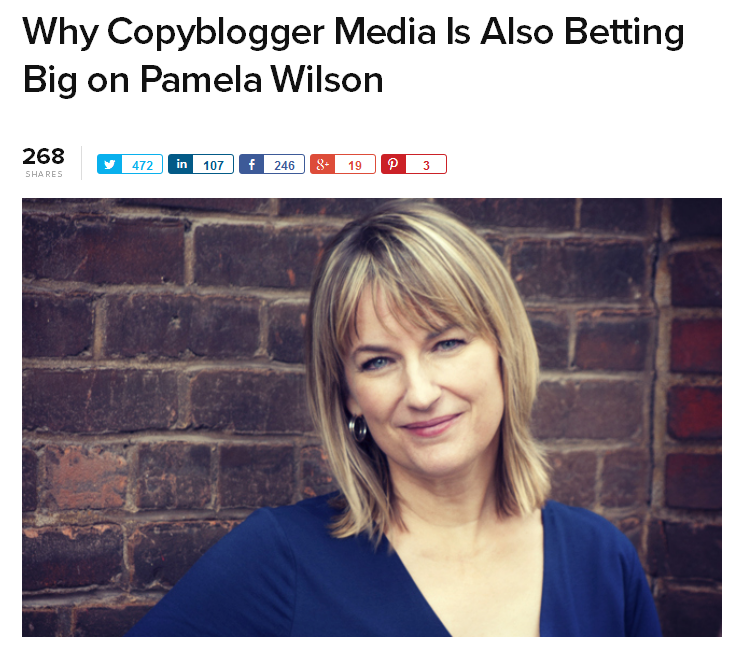 Having a Boss and Being Boss
Pamela joined Copyblogger shortly after that conversation with Brian, and two years later, she is still extremely happy with her decision.
Yes, her life has changed since she made the switch.
She puts less time into Big Brand System, although it is still alive and well. Pamela spends Saturdays working on that business and has an assistant who helps keep things moving.
But putting Big Brand System on the side-burner hasn't taken away opportunities from Pamela. It has given her more. 
Pamela manages the extremely popular Copyblogger blog, My Copyblogger Community, Authority program, and Certified Content Marketers program.
She continues to do speaking events and even traveled to Australia to speak at the ProBlogger event.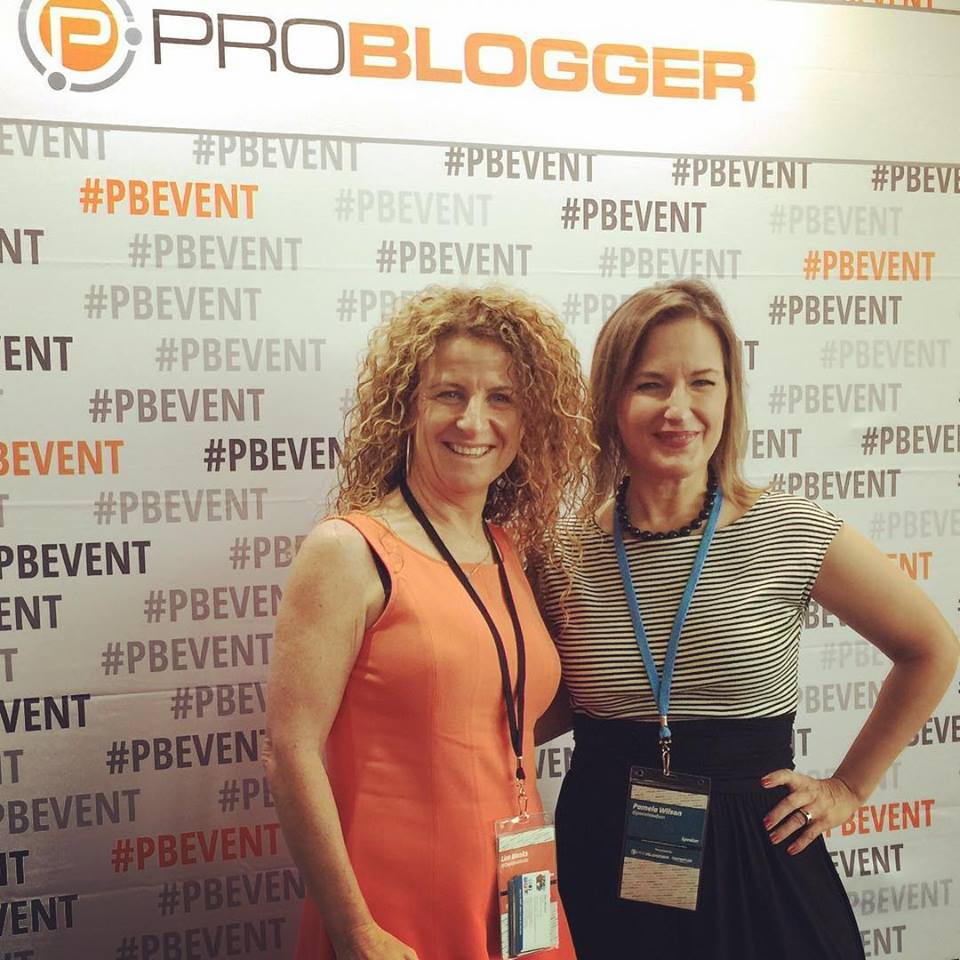 And, she is writing a book and documenting the process in her podcast Zero to Book which is hosted on Copyblogger's partner podcast network Rainmaker.FM.
Pamela is still doing all of the work she loves. It's just on a much bigger stage.
And while on paper, it may look like Pamela left entrepreneurship to go back to traditional employment, that isn't the real story at all.
Pamela still has the control, flexibility, and opportunities she sought through self-employment. She works from home, can work from anywhere in the world, focuses on projects she feels strongly about, and gets to manage her work, her way.
Pamela's career isn't about being an "employee" or an "entrepreneur." It's about doing work she loves and cares about. It's about being independent and in control of her future.
By building her digital presence, becoming an expert, showing off her expertise, and making a name for herself — she has been able to do that. She put herself out there to find the best possible opportunities, and they came to her.
Her story may not look like other Indiepreneurs covered in this series — but Pamela is a perfect example of how you can promote yourself, own your career, and do work you love.
Lessons From Pamela's Success
As I heard Pamela's story, a few details stuck out as keys to her success.
Be Helpful and Generous with Your Knowledge: While Pamela was going through Teaching Sells, she was very active in the community forum. When students posted questions, she offered help when she could. This allowed her to make a name for herself in the group, stand out, and start her relationship with the Copyblogger team. When you are generous and helpful, it will come back around and benefit you down the road.
Don't Put Yourself In a Box: There was a time when Pamela didn't think of herself as a writer. It was something she left to the "experts." But, she didn't let that hold her back. She started writing and then found she had a talent that would grow her career and eventually lead to her writing a book. Don't underestimate your abilities or box in your talents. Instead, always be willing to try something new.
Take Time for Yourself: With a full-time job, a business, and a book project underway, Pamela was working a lot — too much actually. So, she decided to take one day a week for herself. "If you keep pushing your brain, after awhile it goes on strike," she says. So every Sunday, she completely disconnects and spends the day doing fun, relaxing, and inspiring things that fuel her for the rest of the week. Working too much is just as bad as not working enough, so remember to take time for yourself.
Network, Network, Network: Pamela attributes much of her success to "good, old fashion networking." She believes networking is important for creating relationships that lead to opportunities. Her relationships at Copyblogger — which started digitally and then grew in real-life at conferences — helped her land her current job. So, always look for ways to build authentic and genuine relationships with those around you both online and off.
Be an Advocate for Yourself: Pamela knows what it's like to have self-doubt. When she submitted her first guest post, she still didn't think of herself as a writer. But she knew that she couldn't keep that mindset if she wanted to succeed. "The very first person you have to get to believe in you is you. If you're not convinced that you have something to offer to the world that has value, then that's the piece you need to work on first," she says. And, when it comes to finding and grabbing opportunities, she says go for it. "You just have to ask. The worst thing that can happen is they can say no."
Pamela may have a "boss," but she is the true boss of her career.
That's the wonderful thing about Indie Careers. They aren't designed to box you into working for yourself or starting your own business. Indie Careers are designed to help you find the best opportunities to do work you love and care about.
Pamela went back to a "9-to-5," but she is more empowered than ever before to do her most meaningful, fulfilling work — and that's what really matters.
The Featured Indiepreneur Series
The Featured Indiepreneur Series is here to remind you that you too can create a more independent career and life by leveraging your knowledge, talents, and a powerful digital presence.
Find out what it takes to launch your Indie Career by downloading this Free Starter Guide that tells you exactly what an Indie Career is, what you need to do to start yours, and how it can change your life.

---
 Connect with Pamela and Her Projects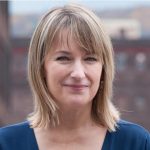 To learn more about Pamela Wilson, visit her website bigbrandsystem.com and follow her on Twitter. Check out all of the awesome things she is doing with the Copyblogger teams at copyblogger.com. And, follow along as she writes her first book in her podcast Zero to Book.